Lowdown Win: Why Doesn't Every Humboldt Venue Promote Shows This Way?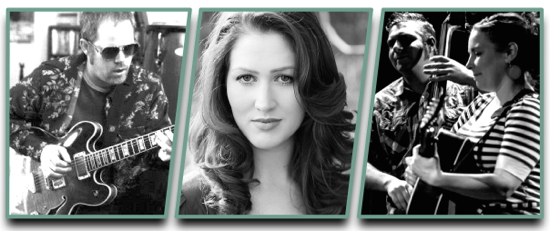 A quick scroll through your Humboldt Friday's Lowdown listings reveals an array of evening distractions. From sweaty funk boogie heaps, to grin-inducing bluegrass affairs, to HumCo high culture, you have atmospheres aplenty from which to choose from, party people. Go forth. Hear/see/feel stuff.
One show we want to highlight though: Friday night at ye olde Bear River Casino you have the opportunity to toe tap along with none-too-shabby working Johnny Cash tribute band Rusty Evans and Ring of Fire (get a glimpse of Rusty's loving Man in Black impression in the video here).
But while the band looks to be quite good, we are choosing to feature the show mostly because we here at LoCO wish more local venues would put as much love into promoting their shows. For about a month now, we've noticed promotional videos like the one below popping up in which longtime Humboldt musician and new BRC entertainment booker Halsey Ray attempts to earnestly YouTube-sell the county on that week's casino goings-on. Uh, you should watch that. The production value may be low, but who cares? We appreciate when people, you know, go for it.
Preach on, Halsey.
—Andrew Goff
The Lowdown Fun Committee
Godlin Gets Behind
Events
Movie Showtimes
Broadway Cinema
AMAZING SPIDER MAN 2 2D: 3:10, 8:55
BLENDED: 11:50, 2:40, 5:30, 8:20
GODZILLA 2D: 2:50, 8:50
GODZILLA 3D: 11:55, 5:50
MALEFICENT 2D: 11:35, 1:15, 3:50, 4:40, 6:10, 8:45, 9:45
MALEFICENT 3D: 2:00, 7:15
MILLION DOLLAR ARM: 12:20, 3:15, 6:15, 9:05
MILLION WAYS TO DIE IN THE WEST: 12:30, 3:20, 6:25, 9:15
MOMS NIGHT OUT: 12:40, 6:30
NEIGHBORS: 11:45, 2:10, 4:45, 7:10, 9:40
OTHER WOMAN: 6:45, 9:25
Mill Creek Cinema
BLENDED: 1:00, 3:45, 6:30, 9:10
GODZILLA 2D: 3:10, 9:00
GODZILLA 3D: 12:10, 6:00
MALEFICENT 2D: 12:00, 1:30, 3:30, 5:15, 6:55
MALEFICENT 3D: 2:40, 7:45
MILLION DOLLAR ARM: 8:50
MILLION WAYS TO DIE IN THE WEST: 12:40, 4:05, 6:05, 9:30
NEIGHBORS: 2:15, 4:40, 7:10, 9:40
X-MEN: DAYS OF FUTURE PAST 2D: 12:20, 3:20, 6:20, 9:20
X-MEN: DAYS OF FUTURE PAST 3D: 11:50, 2:50, 5:50, 8:50
Minor Theatre
BELLE: 3:20, 5:50, 8:20
GODZILLA 2D: 2:50, 5:40, 8:35
X-MEN: DAYS OF FUTURE PAST 2D: 3:10, 6:10, 9:10