Today's Lowdown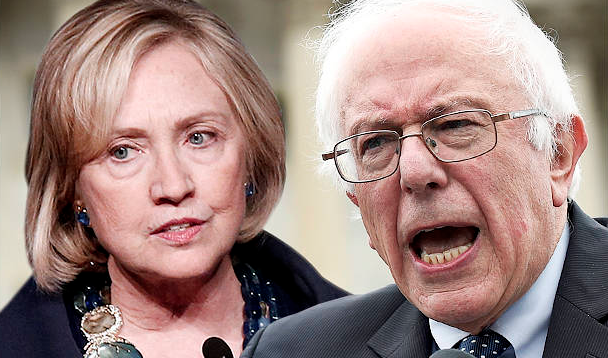 We are a year and a month away from the 2016 Presidential Elections but that doesn't seem to be preventing anyone from treating our little democracy experiment as though it were Monday Night Football.
Tonight, beer will guzzled and chicken wings will be mouth-stripped as Humboldt progs gathers to watch Hillary Clinton, Bernie Sanders and other alleged candidates bludgeon each other zingy platitudes during the first Democratic Presidential Debate. Yeehaw! Surely, there will be multiple venues screening the action, but the group-like entity "Northern Humboldt for Bernie" has specifically designated the Arcata Theatre Lounge as debate central. Big screen, kiddies! If you'd like a seat, it might be wise to note the fervor for this particular location on the ol' Facebooks and show up early. Hillary fans are likely also welcome.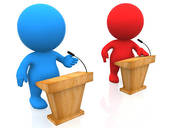 Are you already fed up with this whole election cycle? Non-sports-related Tuesday night events in your Lowdown listings below.
--Andrew Goff
The Lowdown Fun Committee
Godlin Gets Behind
Events
Movie Showtimes
Broadway Cinema
99 HOMES: 12:10, 2:50, 5:35, 8:20
BLACK MASS: 3:50, 9:30
EVEREST 2D: 1:05, 6:40
HOTEL TRANSYLVANIA 2 2D: 11:50, 1:00, 3:25, 4:30, 5:50, 6:50, 8:10
HOTEL TRANSYLVANIA 2 3D: 2:10
INTERN: 12:20, 3:10, 6:05, 8:55
MARTIAN 2D: 11:50, 2:55, 6:00, 9:05
MARTIAN 3D: 1:20, 4:45, 8:00
MAZE RUNNER: THE SCORCH TRIALS: 3:30, 9:15
PAN 2D: 12:50, 3:05, 6:30, 8:50
PAN 3D: 12:15, 5:55, 9:10
SICARIO: 12:55, 3:45, 6:35, 9:25
VISIT: 4:20, 9:35
WALK 2D: 12:05, 5:45
WALK 3D: 3:00, 8:40
WAR ROOM: 1:30, 6:45
Mill Creek Cinema
EVEREST 2D: 3:25, 9:10
EVEREST 3D: 5:45
HOTEL TRANSYLVANIA 2 2D: 4:30, 6:50, 9:05
INTERN: 3:05, 5:55, 8:45
MARTIAN 2D: 5:50
MARTIAN 3D: 3:00, 8:50
MAZE RUNNER: THE SCORCH TRIALS: 3:40, 9:15
PAN 2D: 3:10, 6:40, 9:00
PAN 3D: 6:10
SICARIO: 3:45, 6:35, 9:25
WALK 2D: 6:15
WALK 3D: 2:50, 8:35
Minor Theatre
A WALK IN THE WOODS: 6:50
GRANDMA: 4:45, 9:20
HE NAMED ME MALALA: 4:30, 6:40, 8:50
MARTIAN 2D: 3:00, 6:05, 9:10