Lowdown: Re-Watch Taylor Mali's 'What Teachers Make' Before You See Him at CR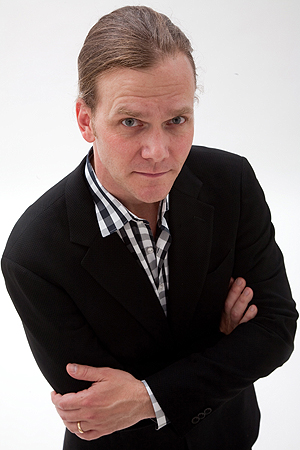 Humboldt's Friday provides plenty of musical destinations. Whether you're more likely to be moved by the "electro-cana" of Dirtwire, the blistering blues of Mark Hummel, or the hill stomp of Hillstomp, don't you dare join the "Nothing happens in Humboldt" chorus.
Oh! And on top of everything else, slam poet and former teacher Taylor Mali will be dropping wisdom at College of the Redwoods tonight. If can't quite place the name, you may have stumbled across Mali on YouTube a few years back when his impassioned defense/celebration of educators piece "What Teachers Make" was making the viral rounds.
Have your memory refreshed below, and note the early start time (7 p.m.) in your Lowdown listings below. Hell, you could go see Mali and still go out and shake it afterward. (Maybe he'll want to go with.)
--Andrew Goff
The Lowdown Fun Committee
Mike Mandates
Events
Dirtwire
Arcata Theatre Lounge / 9:30 p.m. / $20 / $15 adv.
World Famous and The Arcata Theatre Lounge present Dirtwire, conjuring up a gris-gris of sound with an amalgamation of traditional instrumentation, world-beat percussion, and electronic soundscapes and comprised of multi-instrumentalist David Satori (Beats Antique) and Evan Fraser (Hamsa Lila).
822-1220 / Web site / View Comments
Movie Showtimes
Broadway Cinema
AS ABOVE SO BELOW: 12:10, 4:45, 7:15, 9:40
DOLPHIN TALE 2: 12:20, 3:05, 5:45, 8:30
GIVER: 3:40, 8:50
GUARDIANS OF THE GALAXY 2D: 12:15, 3:10, 6:05, 9:00
HUNDRED-FOOT JOURNEY: 12:55, 6:00
IF I STAY: 12:05, 5:20
LET S BE COPS: 1:40, 4:15, 6:50, 9:30
LUCY: 1:35, 4:00, 6:20, 8:40
MAZE RUNNER: 12:45, 2:05, 3:35, 6:25, 8:20, 9:15
NO GOOD DEED: 12:00, 2:35, 4:50, 7:05, 9:20
NOVEMBER MAN: 2:40, 8:00
TEENAGE MUTANT NINJA TURTLES 2D: 12:50, 3:20, 5:50
THIS IS WHERE I LEAVE YOU: 1:25, 4:05, 6:45, 9:25
WALK AMONG THE TOMBSTONES: 12:35, 3:25, 6:15, 9:05
Mill Creek Cinema
DOLPHIN TALE 2: 12:10, 3:00, 5:45, 8:30
GIVER: 1:55, 4:20, 6:45, 9:15
GUARDIANS OF THE GALAXY 2D: 12:20, 3:15, 6:05, 9:00
IF I STAY: 12:50, 3:25, 5:55, 8:35
LET S BE COPS: 1:40, 4:15, 6:50, 9:25
MAZE RUNNER: 12:40, 3:30, 6:20, 8:00, 9:10
TEENAGE MUTANT NINJA TURTLES 2D: 12:25, 2:55, 5:25
THIS IS WHERE I LEAVE YOU: 1:00, 3:35, 6:10, 8:45
Minor Theatre
MAZE RUNNER: 3:20, 6:05, 8:50
THE DROP: 4:00, 6:35, 9:10
THIS IS WHERE I LEAVE YOU: 3:50, 6:25, 9:00