You Could Eat in Trinidad Tonight, You Know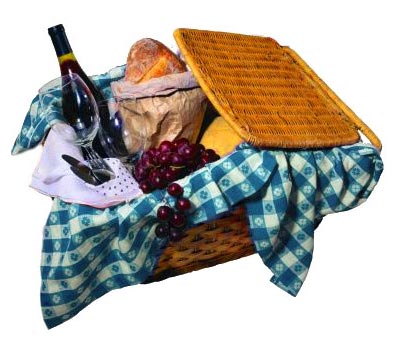 We are required by international law to mention anytime a Grammy winner sneaks past the redwood curtain. Thus, be aware that '70s hitmaker Boz Scaggs will be at the Van Duzer Theatre tonight. Did you note that? K, good.
But really, we're kinda hungry tonight. And the menu that the Trinidad Chamber of Commerce has been able to pull off for Thursday's Tastin' Trinidad event is looking quite delectable. For $20 The gathering at Saunders Park will feature cuisine from Moonstone Grill, Trinidad Eatery and the Beachcomber Cafe with wine from Moonstone Crossing. Also, Trinidad is pretty, we hear.
Less foodie-ish events in Thursday's Lowdown below.
-AG
Events
Movie Showtimes
Broadway Cinema
DESPICABLE ME 2 2D: 1:50, 4:20
ELYSIUM: 12:05, 2:40, 5:30, 8:15
INSIDIOUS CHAPTER 2: 1:20, 4:05, 6:45, 8:30, 9:25
LEE DANIELS THE BUTLER: 12:00, 3:05, 6:05, 9:05
MORTAL INSTRUMENTS: CITY OF BONES: 11:50, 2:50, 5:50
ONE DIRECTION: THIS IS US EXTENDED FAN CUT 2D: 12:45, 6:00
ONE DIRECTION: THIS IS US EXTENDED FAN CUT 3D: 3:25, 8:35
PLANES 2D: 1:30, 3:50, 6:10
RIDDICK: 11:55, 2:50, 5:45, 8:40, 9:30
THE FAMILY: 12:55, 3:40, 6:25, 6:55, 8:20, 9:10
THE WORLD S END: 12:20, 3:00, 5:40, 8:50
THIS IS THE END: 1:45, 4:25, 7:00, 9:35
WE RE THE MILLERS: 1:05, 3:45, 6:30, 9:15
Garberville Theater
Mill Creek Cinema
ELYSIUM: 3:50, 6:30
INSIDIOUS CHAPTER 2: 3:10, 5:45, 8:25, 9:15
LEE DANIELS THE BUTLER: 3:00, 6:00, 9:00
MORTAL INSTRUMENTS: CITY OF BONES: 3:15, 6:20
RIDDICK: 2:55, 5:50, 8:45, 9:20
THE FAMILY: 3:30, 6:10, 7:05, 8:55
THIS IS THE END: 4:30, 9:40
WE RE THE MILLERS: 4:10, 6:50, 9:30
Minor Theatre
BLUE JASMINE: 4:15, 6:40, 9:10
SPECTACULAR NOW: 3:50, 6:10, 8:30
THE FAMILY: 3:40, 6:20, 9:00