They're Just Giving Away Careers at the Wharfinger Building This Morning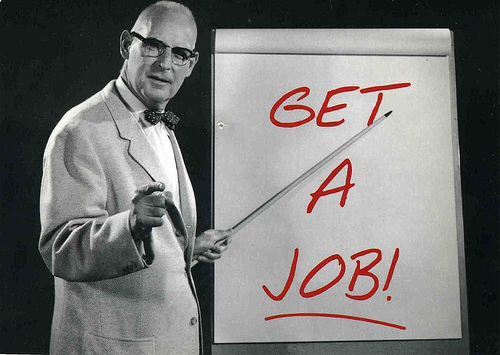 If you woke up this morning with nothing to do chances are you don't have a job. It's fun for awhile but, you know, money. Conveniently, not having a job allows you the free time to go to job fairs like, for example, the one The Job Market and College of the Redwoods are hosting today at Eureka's Wharfinger Building. Get a job, you!
A bunch of local employers will be on hand to shake your hand, size you up and tell you a little bit more about their world. Plus, CR will give you the lowdown on various trainings and certifications they offer for those interested, oh, in fields like bookkeeping, real estate, phlebotomy, truck driving and others.
But for now, stop reading this! Put on pants and get your job on, person! Other Wednesday stuff in your Lowdown below.
-Andrew Goff
Events
Movie Showtimes
Broadway Cinema
DESPICABLE ME 2 2D: 1:50, 4:20
ELYSIUM: 12:05, 2:40, 5:30, 8:15
INSIDIOUS CHAPTER 2: 1:20, 4:05, 6:45, 8:30, 9:25
LEE DANIELS THE BUTLER: 12:00, 3:05, 6:05, 9:05
MORTAL INSTRUMENTS: CITY OF BONES: 11:50, 2:50, 5:50
ONE DIRECTION: THIS IS US 2D: 12:45, 6:00
ONE DIRECTION: THIS IS US 3D: 3:25, 8:35
ONE DIRECTION: THIS IS US EXTENDED FAN CUT 2D: 12:45, 6:00
ONE DIRECTION: THIS IS US EXTENDED FAN CUT 3D: 3:25, 8:35
PLANES 2D: 1:30, 3:50, 6:10
RIDDICK: 11:55, 2:50, 5:45, 8:40, 9:30
THE FAMILY: 12:55, 3:40, 6:25, 6:55, 8:20, 9:10
THE WORLD S END: 12:20, 3:00, 5:40, 8:50
THIS IS THE END: 1:45, 4:25, 7:00, 9:35
WE RE THE MILLERS: 1:05, 3:45, 6:30, 9:15
Garberville Theater
Mill Creek Cinema
ELYSIUM: 3:50, 6:30
INSIDIOUS CHAPTER 2: 3:10, 5:45, 8:25, 9:15
LEE DANIELS THE BUTLER: 3:00, 6:00, 9:00
MORTAL INSTRUMENTS: CITY OF BONES: 3:15, 6:20
RIDDICK: 2:55, 5:50, 8:45, 9:20
THE FAMILY: 3:30, 6:10, 7:05, 8:55
THIS IS THE END: 4:30, 9:40
WE RE THE MILLERS: 4:10, 6:50, 9:30
Minor Theatre
BLUE JASMINE: 4:15, 6:40, 9:10
SPECTACULAR NOW: 3:50, 6:10, 8:30
THE FAMILY: 3:40, 6:20, 9:00