Before You See Them at HumBrews, Please Remember the Time Brothers Comatose Played in a Local Barber Shop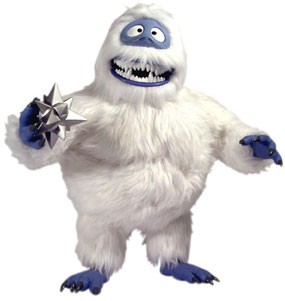 Scroll today's Lowdown to discover Humboldt's many promising Wednesday gatherings, both recurring and unique.
Of course, there is the kickoff event for the Humboldt Business Challenge, an event that hopes to pick up the torch lit by the ol' Economic Fuel competitions. If you are thinking of starting or growing a business locally, you might want to head to the Wharfinger Building this afternoon to check things out.
Looking for an abominable evening? This week's Sci-Fi Pint and Pizza Night at the Arcata Theatre Lounge chills audiences with a screening of Snowbeast (1977) about mysterious deaths at a Colorado ski resort. Can you guess what's causing them? Bwa?
Tonight's big show for music-cravers takes place at HumBrews where out-of-town string band Brothers Comatose will lead a sea of foot-tappers. LoCO readers may recall the time the BroCo stopped into Arcata barber shop The Trim Scene to give a clean cut Humboldt Live Sessions performance. Relive that in the clip below.
--Andrew Goff
Events
Brothers Comatose
Humboldt Brews / 9 p.m. / $15 / 21+
Literal brothers, Alex (banjo and vocals) and Ben Morrison (guitar and vocals) grew up in a house that was known for its music parties. Saturday they will lead Humboldt's party.
826-2739 / Web site / View Comments
Movie Showtimes
Broadway Cinema
AS ABOVE SO BELOW: 12:00, 2:25, 4:50, 7:15, 9:40
CALVARY: 12:35, 3:05, 5:40, 8:10
EXPENDABLES 3: 3:30, 8:50
GIVER: 1:00, 6:25
GUARDIANS OF THE GALAXY 2D: 12:15, 6:05, 9:00
GUARDIANS OF THE GALAXY 3D: 3:10
HUNDRED-FOOT JOURNEY: 12:05, 2:55, 5:45, 8:35
IF I STAY: 12:10, 2:50, 5:30, 8:05
LET S BE COPS: 1:40, 4:15, 6:50, 9:30
LUCY: 2:30, 4:55, 7:20, 9:40
NOVEMBER MAN: 12:50, 3:35, 6:20, 9:05
SIN CITY: A DAME TO KILL FOR 2D: 4:00, 9:20
SIN CITY: A DAME TO KILL FOR 3D: 1:20, 6:40
TEENAGE MUTANT NINJA TURTLES 2D: 12:00, 1:15, 3:45, 6:15, 8:45
WHEN THE GAME STANDS TALL: 1:05, 3:50, 6:30, 9:15
Mill Creek Cinema
EXPENDABLES 3: 2:55, 8:15
GIVER: 5:45
GUARDIANS OF THE GALAXY 2D: 6:05, 9:00
GUARDIANS OF THE GALAXY 3D: 3:15
IF I STAY: 3:25, 5:55, 8:30
LET S BE COPS: 4:15, 6:50, 9:25
NOVEMBER MAN: 3:10, 6:00, 8:45
SIN CITY: A DAME TO KILL FOR 2D: 6:35
SIN CITY: A DAME TO KILL FOR 3D: 3:55, 9:15
TEENAGE MUTANT NINJA TURTLES 2D: 3:50, 6:25, 8:55
WHEN THE GAME STANDS TALL: 3:35, 6:20, 9:10
Minor Theatre
BOYHOOD: 4:25, 8:00
HUNDRED-FOOT JOURNEY: 3:25, 6:15, 9:00
MAGIC IN THE MOONLIGHT: 4:10, 6:40, 9:10