Who Should Be the Next Mr. Humboldt?

November 16, 2013 was a night everything changed for Arcata resident Eric Hall. For 'twas on that historic date that the bearded everyman also known as Captain Awesome bravely took the stage at the Arcata Theatre Lounge, adorably took up his ukelele and fumbled his way through a version of "Don't Stop Believing" on his way to being crowned the first ever Mr. Humboldt. Our fair county has been the better for it.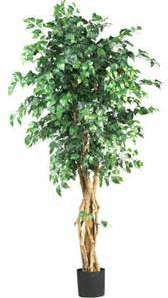 These days you'll see Eric out-and-about, always rocking his Mr. Humboldt sash, appearing at local events, spreading community goodwill and being an all-around big deal.
Well, the ride is about to end for Eric. He knew when he signed up that a new Mr. Humboldt would be someday be crowned. That day approacheth. The dream will soon be over.
Is it your turn? It is time to put out the call for entries for the 2014 Mr. Humboldt Pageant. Does your personal manliness in someway typify the Humboldt ideal? Do you like acting a fool in front of your neighbors for a good cause? Are you notably hairy (not required)? Then you should fill out this application/questionaire and turn it in before the Sept. 22 deadline for a chance to strut your stuff in front of a sold out crowd at the ATL this coming November.
Humboldt needs you, dude. Be amazing.
--Andrew Goff

Events
Movie Showtimes
Broadway Cinema
AS ABOVE SO BELOW: 12:00, 2:25, 4:50, 7:15, 9:40
CALVARY: 12:35, 3:05, 5:40, 8:10
EXPENDABLES 3: 3:30, 8:50
GIVER: 1:00, 6:25
GUARDIANS OF THE GALAXY 2D: 12:15, 6:05, 9:00
GUARDIANS OF THE GALAXY 3D: 3:10
HUNDRED-FOOT JOURNEY: 12:05, 2:55, 5:45, 8:35
IF I STAY: 12:10, 2:50, 5:30, 8:05
LET S BE COPS: 1:40, 4:15, 6:50, 9:30
LUCY: 2:30, 4:55, 7:20, 9:40
NOVEMBER MAN: 12:50, 3:35, 6:20, 9:05
SIN CITY: A DAME TO KILL FOR 2D: 4:00, 9:20
SIN CITY: A DAME TO KILL FOR 3D: 1:20, 6:40
TEENAGE MUTANT NINJA TURTLES 2D: 12:00, 1:15, 3:45, 6:15, 8:45
WHEN THE GAME STANDS TALL: 1:05, 3:50, 6:30, 9:15
Mill Creek Cinema
EXPENDABLES 3: 2:55, 8:15
GIVER: 5:45
GUARDIANS OF THE GALAXY 2D: 6:05, 9:00
GUARDIANS OF THE GALAXY 3D: 3:15
IF I STAY: 3:25, 5:55, 8:30
LET S BE COPS: 4:15, 6:50, 9:25
NOVEMBER MAN: 3:10, 6:00, 8:45
SIN CITY: A DAME TO KILL FOR 2D: 6:35
SIN CITY: A DAME TO KILL FOR 3D: 3:55, 9:15
TEENAGE MUTANT NINJA TURTLES 2D: 3:50, 6:25, 8:55
WHEN THE GAME STANDS TALL: 3:35, 6:20, 9:10
Minor Theatre
BOYHOOD: 4:25, 8:00
HUNDRED-FOOT JOURNEY: 3:25, 6:15, 9:00
MAGIC IN THE MOONLIGHT: 4:10, 6:40, 9:10