Lowdown: Folkin' Friday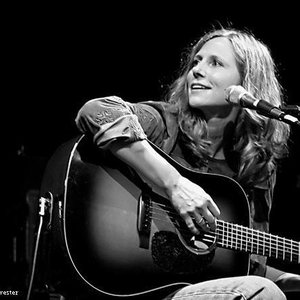 Your Lowdown won't fib: As far as Humboldt Friday nights go, this is a fairly low key one. Watching arty short films at the ATL could be fun. There's a hip hop CD release party at the Jam that might impress. Macktown's arts night is still chuggin' along. Sure, you've got options.
Of course the evening's highest profile aural offering springs forth from the hallowed Arcata Playhouse where folk singer/songwriter and violinist Tracy Grammar will take advantage of one of Humboldt's most intimate rooms to share songs from her new album Joy My Love. Absorb an iota of the atmosphere she creates by taking in the YouTubage below and/or map out your evening by utilizing Friday's Lowdown further down.
-AG
The Lowdown Fun Committee
Andy Approves
Events
Tracy Grammer
Arcata Playhouse / 8 p.m. / $15 / $13 members
"Renowned for her springwater-clear alto, perfectly intoned violin, and guitar playing that is by turns percussive and delicate, Grammer has also become a masterful storyteller with an ease and charisma on stage."
822-1575 / Web site / View Comments
Movie Showtimes
Broadway Cinema
12 YEARS A SLAVE: 8:40
AUGUST: OSAGE COUNTY: 12:10, 3:05, 6:00, 8:55
CAPTAIN PHILLIPS: 12:00, 5:40
DALLAS BUYERS CLUB: 3:00
DEVIL S DUE: 12:20, 2:35, 4:55, 7:20, 9:40
FROZEN 2D: 12:40, 6:15
GRAVITY 3D: 3:25, 9:15
HER: 12:25, 3:20, 6:10, 9:05
HOBBIT: THE DESOLATION OF SMAUG 2D: 11:55
HOBBIT: THE DESOLATION OF SMAUG 3D: 5:45
JACK RYAN: SHADOW RECRUIT: 1:10, 3:50, 6:30, 9:10
LEGEND OF HERCULES 2D: 4:20, 9:25
LEGEND OF HERCULES 3D: 1:45, 6:55
LONE SURVIVOR: 12:15, 3:10, 6:05, 9:00
NUT JOB 2D: 2:05, 4:20, 6:35
NUT JOB 3D: 11:50, 8:45
PARANORMAL ACTIVITY: THE MARKED ONES: 3:35, 9:30
RIDE ALONG: 1:55, 4:25, 6:55, 9:25
SAVING MR BANKS: 3:15, 8:50
WOLF OF WALL STREET: 11:50, 5:45
Mill Creek Cinema
ANCHORMAN 2: THE LEGEND CONTINUES: 12:05, 2:55, 9:25
DEVIL S DUE: 12:10, 2:30, 4:50, 7:10, 9:30
FROZEN 2D: 12:35, 3:15
GRAVITY 3D: 3:20, 9:00
HOBBIT: THE DESOLATION OF SMAUG 2D: 11:55
HOBBIT: THE DESOLATION OF SMAUG 3D: 5:35
JACK RYAN: SHADOW RECRUIT: 1:25, 4:00, 6:35, 9:10
LONE SURVIVOR: 12:20, 3:10, 6:05, 8:55
NUT JOB 2D: 1:10, 3:30, 5:50
NUT JOB 3D: 8:00
RIDE ALONG: 1:45, 4:15, 6:45, 9:15
SAVING MR BANKS: 5:55, 8:45
WOLF OF WALL STREET: 5:40
Minor Theatre
INSIDE LLEWYN DAVIS: 4:00, 6:35, 9:10
JACK RYAN: SHADOW RECRUIT: 3:25, 6:00, 8:40
NEBRASKA: 3:40, 6:20, 9:00