Thursday, Jan. 16, 2014's Lowdown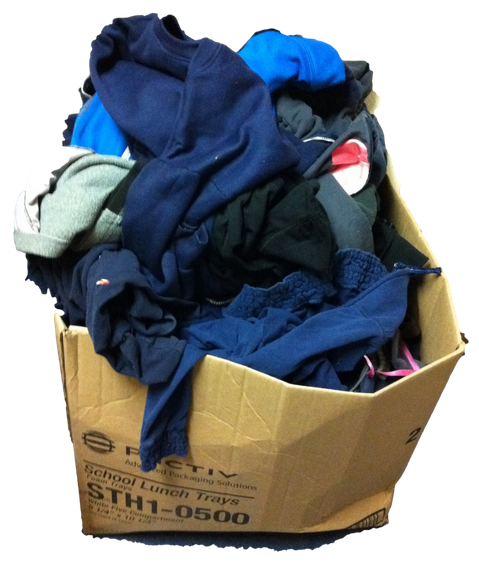 The Logger Bar knows how to gimmick. In the last year, your Lowdown has promoted many a mustache contest, turtle race, disco dance party and holiday potluck taking place inside Blue Lake's de facto house of worship. It takes a lot to seduce people out 299.
Thursday night the bar rolls out its latest trick to get you to drink … its first ever Lost and Found Fashion Show. As you'd expect, after a wet night out people have a tendency to forget their garments at the bar. Maybe a jacket, a hat, some pantaloons? We don't judge. Just know that your personal items may be modeled by a Blue Laker "supermodel" come Thursday.
The show starts at 8:30 p.m. and will be emceed by Albert McFee. Unfashionable people may find other things to do in Thursday's Lowdown below.
-Andrew Goff
The Lowdown Fun Committee
Godlin Gets Behind
Events
Lost and Found Fashion Show
Logger Bar / 8:30 p.m. / 21+
Lost something? Perhaps after a night out at the bar? Come out to the Logger Bar Thursday night and see if it is being modeled by one the Logger Bar's supermodels Emceed by the world famous Albert McFee.
668-5000 / Web site / View Comments
Movie Showtimes
Broadway Cinema
47 RONIN 2D: 3:25, 9:15
47 RONIN 3D: 12:30, 6:20
AMERICAN HUSTLE: 2:20, 5:30, 8:40
ANCHORMAN 2: THE LEGEND CONTINUES: 3:15, 9:20
FROZEN 2D: 12:00, 2:35, 5:15, 7:50
HER: 12:25, 3:20, 6:15, 9:10
HOBBIT: THE DESOLATION OF SMAUG 2D: 1:20, 8:30
HOBBIT: THE DESOLATION OF SMAUG 3D: 4:55
HUNGER GAMES: CATCHING FIRE: 12:00, 6:10
JACK RYAN: SHADOW RECRUIT: 9:00
LEGEND OF HERCULES 2D: 4:20, 9:30
LEGEND OF HERCULES 3D: 1:45, 6:55
LONE SURVIVOR: 12:15, 3:10, 6:05, 9:00
PARANORMAL ACTIVITY: THE MARKED ONES: 12:35, 2:40, 4:50, 7:10, 9:30
SAVING MR BANKS: 11:55, 2:55, 5:55, 8:50
SECRET LIFE OF WALTER MITTY: 11:50, 5:25, 8:15
WALKING WITH DINOSAURS 2D: 12:45, 3:00
WOLF OF WALL STREET: 12:20, 4:10, 8:00
Mill Creek Cinema
47 RONIN 2D: 9:10
47 RONIN 3D: 3:30
AMERICAN HUSTLE: 5:35, 8:45
ANCHORMAN 2: THE LEGEND CONTINUES: 3:40, 6:30, 9:20
FROZEN 2D: 3:00
HOBBIT: THE DESOLATION OF SMAUG 2D: 8:05
HOBBIT: THE DESOLATION OF SMAUG 3D: 4:30
JACK RYAN: SHADOW RECRUIT: 9:00
LONE SURVIVOR: 3:10, 6:05, 9:00
PARANORMAL ACTIVITY: THE MARKED ONES: 4:50, 7:10, 9:30
SAVING MR BANKS: 2:55, 5:55, 8:50
SECRET LIFE OF WALTER MITTY: 6:25
WOLF OF WALL STREET: 3:55, 7:50
Minor Theatre
AMERICAN HUSTLE: 5:20, 8:30
INSIDE LLEWYN DAVIS: 4:00, 6:35, 9:10
NEBRASKA: 3:35, 6:15, 9:00