Saturday's Lowdown: David Lindley Plays Instruments You Can't Pronounce Tonight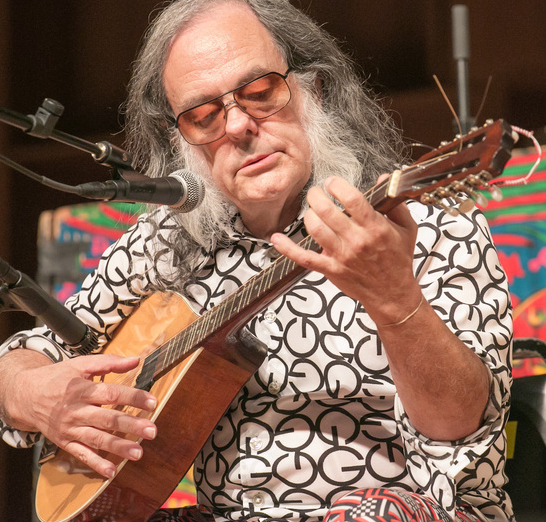 Plenty of distractions in Humboldt Saturday. From experimental film nights, to cowboy-themed murder mystery dinners, to people getting punched in the face, you have no excuse for staring at your walls this evening.
The highest profile option? No stranger to Humboldt, eclectic multi-instrumentalist David Lindley will again cast aural weirdness over the masses gathered at the Van Duzer Theatre. The longtime sideman for Jackson Browne, and leader of the bands Kaleidoscope and Rayo-X sports an odd musical toolbox -- not many shows promise exploration of Middle Eastern oud, Turkish sax and Irish bouzouki sounds, amirite? It's like a vacation for your ears.
Or if Mr. Dave creeps you out scroll around your Saturday Lowdown below.
-Andrew Goff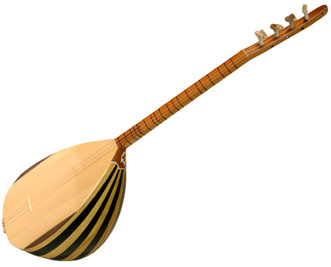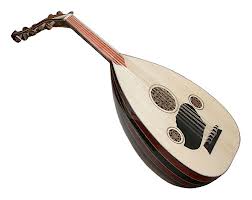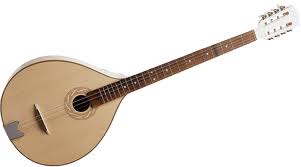 (L to R: saz, oud, bouzouki ... we think.)
The Lowdown Fun Committee
Andy Approves
Events
David Lindley
Van Duzer Theater / 8 p.m. / $25 / $5 HSU students
"Mr. Dave effortlessly performs on an amazing arsenal of instruments—from the Hawaiian lap steel guitar and Turkish saz to the Middle Eastern oud and Irish bouzouki."
826-3928 / Web site / View Comments
Movie Showtimes
Broadway Cinema
12 YEARS A SLAVE: 8:40
AUGUST: OSAGE COUNTY: 12:10, 3:05, 6:00, 8:55
CAPTAIN PHILLIPS: 12:00, 5:40
DALLAS BUYERS CLUB: 3:00
DEVIL S DUE: 12:20, 2:35, 4:55, 7:20, 9:40
FROZEN 2D: 12:40, 6:15
GRAVITY 3D: 3:25, 9:15
HER: 12:25, 3:20, 6:10, 9:05
HOBBIT: THE DESOLATION OF SMAUG 2D: 11:55
HOBBIT: THE DESOLATION OF SMAUG 3D: 5:45
JACK RYAN: SHADOW RECRUIT: 1:10, 3:50, 6:30, 9:10
LEGEND OF HERCULES 2D: 4:20, 9:25
LEGEND OF HERCULES 3D: 1:45, 6:55
LONE SURVIVOR: 12:15, 3:10, 6:05, 9:00
NUT JOB 2D: 2:05, 4:20, 6:35
NUT JOB 3D: 11:50, 8:45
PARANORMAL ACTIVITY: THE MARKED ONES: 3:35, 9:30
RIDE ALONG: 1:55, 4:25, 6:55, 9:25
SAVING MR BANKS: 3:15, 8:50
WOLF OF WALL STREET: 11:50, 5:45
Mill Creek Cinema
ANCHORMAN 2: THE LEGEND CONTINUES: 12:05, 2:55, 9:25
DEVIL S DUE: 12:10, 2:30, 4:50, 7:10, 9:30
FROZEN 2D: 12:35, 3:15
GRAVITY 3D: 3:20, 9:00
HOBBIT: THE DESOLATION OF SMAUG 2D: 11:55
HOBBIT: THE DESOLATION OF SMAUG 3D: 5:35
JACK RYAN: SHADOW RECRUIT: 1:25, 4:00, 6:35, 9:10
LONE SURVIVOR: 12:20, 3:10, 6:05, 8:55
NUT JOB 2D: 1:10, 3:30, 5:50
NUT JOB 3D: 8:00
RIDE ALONG: 1:45, 4:15, 6:45, 9:15
SAVING MR BANKS: 5:55, 8:45
WOLF OF WALL STREET: 5:40
Minor Theatre
INSIDE LLEWYN DAVIS: 1:25, 4:00, 6:35, 9:10
JACK RYAN: SHADOW RECRUIT: 12:50, 3:25, 6:00, 8:40
NEBRASKA: 1:00, 3:40, 6:20, 9:00