Thursday, May 30, 2013's Lowdown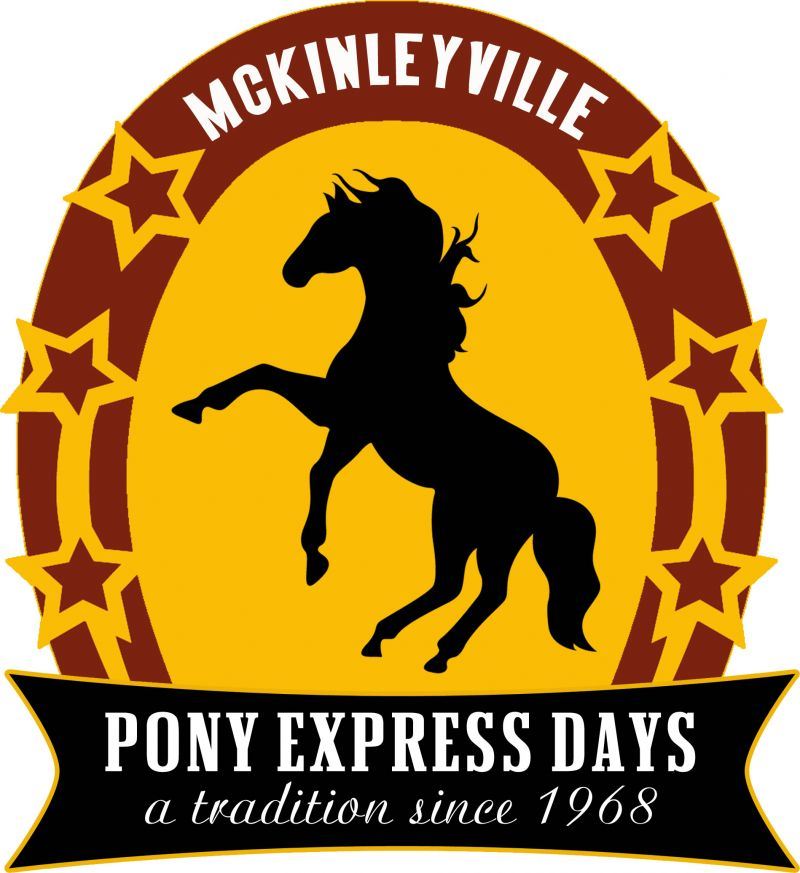 Riiide it … that Pony …
For the rest of this week, McKinleyvillians will gather daily to collectively ooze community spirit as part of their annual Pony Express Days. If you're an outsider curious about what da fuss be, the Lowdown will let you peak behind the curtain:
Thursday: Root on Mack town's heroes during the annual Fireman's Muster friendly competition. in the Ray's Food Place parking lot.
Friday: Get down with Dr. Squid in the Blue Lake Casino's Sapphire Palace for the annual Pony Express Dance. Will there be a contest for best boots? Yes there will.
Saturday: The main event. Get your parade on along Central Avenue starting at 11 a.m. Then hit up the Family Festival in Pierson Park from 12-4 p.m. (Expect craft booths, food and games for the wee ones.) Soundtrack provided by St. John and the Sinners. There will also be Gymkhana at the Mckinleyville Rodeo Grounds on both Saturday and Sunday.
Sunday: Softball tournament! Swing for the fences at the Hiller Sports Complex. $125 per team.
For more info go here, or if you have a personal vendetta against McKinleyville and all its residents check out your other to-do options in the Lowdown below.
-Andrew Goff
The Lowdown Fun Committee
Larry Likes
Events
After Earth Sneak Peak
Broadway Cinema / 6:30 p.m. / $20
In celebration of the release of the movie After Earth, starring Will and Jaden Smith and directed by M. Night Shyamalan, the Humboldt-Del Norte County Film Commission will be holding a Reception and Sneak Peek screening.
View Comments
Movie Showtimes
Broadway Cinema
EPIC 2D: 2:10, 4:45, 5:35, 7:20, 9:40
EPIC 3D: 12:20, 2:55, 8:15
FAST AND FURIOUS 6: 11:55, 1:55, 3:00, 5:00, 6:05, 8:05, 9:10
GREAT GATSBY 2D: 2:00, 5:15, 8:25
HANGOVER PART III: 12:55, 1:45, 3:30, 4:25, 6:00, 7:00, 8:40, 9:30
IRON MAN 3 2D: 2:50, 5:55, 9:00
IRON MAN 3 3D: 2:20, 5:25, 8:35
OBLIVION: 12:25, 3:25, 6:20, 9:15
STAR TREK INTO THE DARKNESS 2D: 12:00, 3:10, 6:15, 9:20
STAR TREK INTO THE DARKNESS 3D: 2:40, 5:45, 8:50
Mill Creek Cinema
AFTER EARTH: 10:00
EPIC 2D: 3:15, 5:45, 7:30, 8:20
EPIC 3D: 4:55
FAST AND FURIOUS 6: 3:00, 6:00, 9:05
GREAT GATSBY 2D: 5:50
GREAT GATSBY 3D: 2:45, 9:10
HANGOVER PART III: 4:20, 6:55, 9:30
IRON MAN 3 2D: 2:50, 8:55
IRON MAN 3 3D: 6:10
STAR TREK INTO THE DARKNESS 2D: 3:10, 6:20, 9:20
STAR TREK INTO THE DARKNESS 3D: 5:25, 8:30
Minor Theatre
GREAT GATSBY 2D: 5:20, 8:30
HANGOVER PART III: 4:20, 6:50, 9:20
STAR TREK INTO THE DARKNESS 2D: 3:05, 6:00, 8:55