Wednesday, May 29, 2013's Lowdown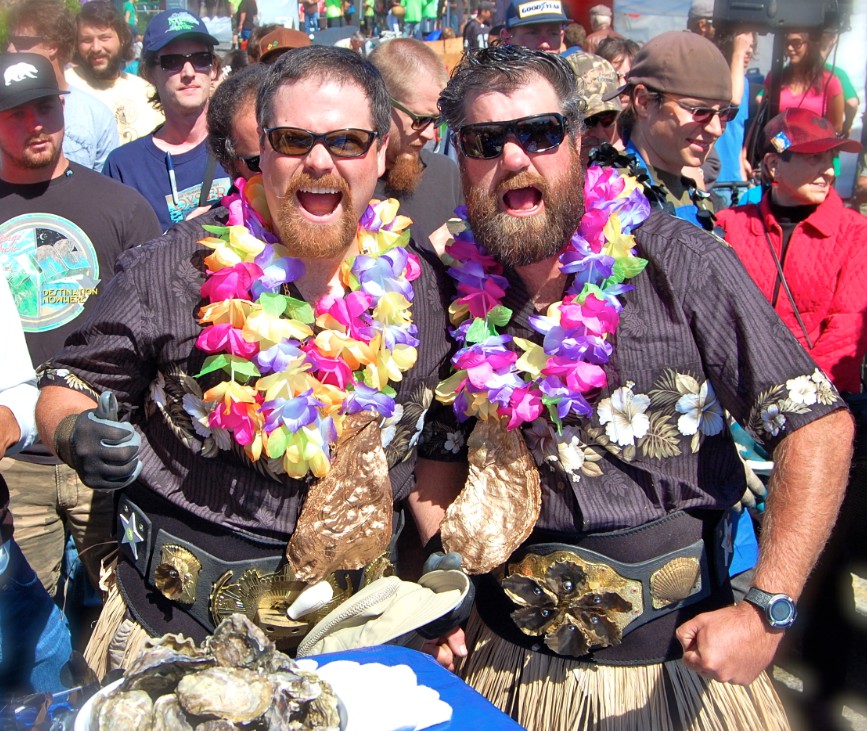 All right, you mother shuckers. With the 2013 Oyster Fest just about two weeks away, the rumor goin' round the LCC offices is that hundred-time KWPT The Point's Shuck and Swallow Contest champions Connor Eckholm and Aiden Semingson (pictured above) are tired dominating the competition and are closing up their iron stomachs for business. What the shuck?!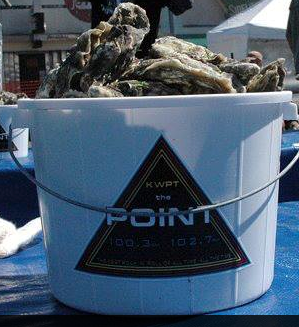 This means this year's field is wide open -- unless of course Connor and Aiden are playing possum because they're bored of winning fair and square. Either way, seize the smelly day while contest slots remain. You and a teammate can sign up by calling DJ Carole Ann at 786-5978.
Oh ya. Lookin' for something to do today? Check your Lowdown below.
The Lowdown Fun Committee
Larry Likes
Events
Movie Showtimes
Broadway Cinema
EPIC 2D: 2:10, 4:45, 5:35, 7:20, 9:40
EPIC 3D: 12:20, 2:55, 8:15
FAST AND FURIOUS 6: 11:55, 1:55, 3:00, 5:00, 6:05, 8:05, 9:10
GREAT GATSBY 2D: 2:00, 5:15, 8:25
HANGOVER PART III: 12:55, 1:45, 3:30, 4:25, 6:00, 7:00, 8:40, 9:30
IRON MAN 3 2D: 2:50, 5:55, 9:00
IRON MAN 3 3D: 2:20, 5:25, 8:35
OBLIVION: 12:25, 3:25, 6:20, 9:15
STAR TREK INTO THE DARKNESS 2D: 12:00, 3:10, 6:15, 9:20
STAR TREK INTO THE DARKNESS 3D: 2:40, 5:45, 8:50
Mill Creek Cinema
EPIC 2D: 3:15, 5:45, 7:30, 8:20
EPIC 3D: 4:55
FAST AND FURIOUS 6: 3:00, 6:00, 9:05
GREAT GATSBY 2D: 5:50
GREAT GATSBY 3D: 2:45, 9:10
HANGOVER PART III: 4:20, 6:55, 9:30
IRON MAN 3 2D: 2:50, 8:55
IRON MAN 3 3D: 6:10
STAR TREK INTO THE DARKNESS 2D: 3:10, 6:20, 9:20
STAR TREK INTO THE DARKNESS 3D: 5:25, 8:30
Minor Theatre
GREAT GATSBY 2D: 5:20, 8:30
HANGOVER PART III: 4:20, 6:50, 9:20
STAR TREK INTO THE DARKNESS 2D: 3:05, 6:00, 8:55