The March On Humboldt OR Your Best Lunch Break Ever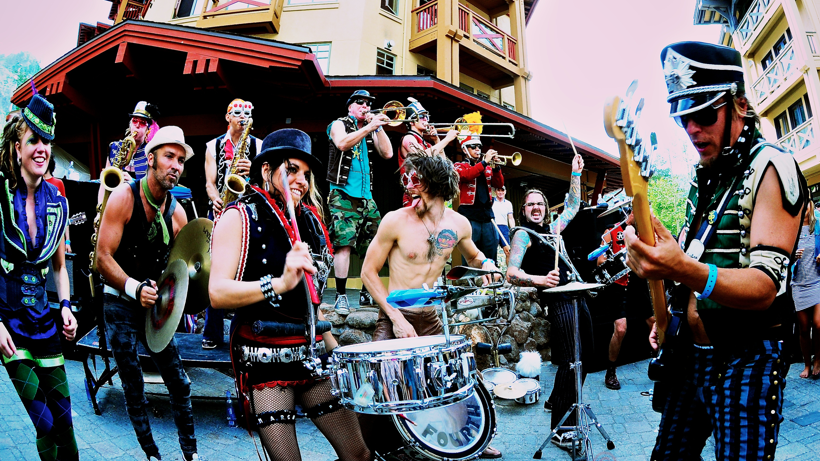 Should you dwell in the Arcata area, worker, here's one quick idea on how to add some spectacle to the middle of your work day: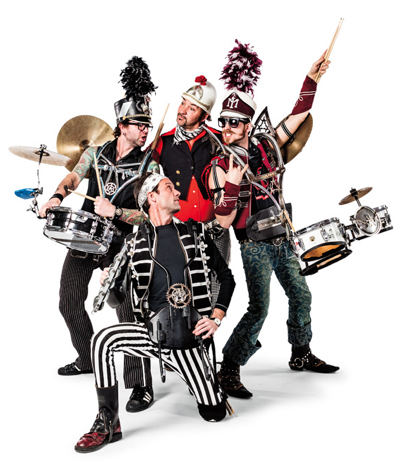 Humboldt State University is kicking off Arts in the Quad, a series of spectacles that will take place on said Quad, with the instant party that is the MarchFourth Marching Band. The marching starts at noon (grab your burrito on the way!). Your LoCO Lowdown asked KHUM DJ Mike Dronkers, who has been swept up in their musical fury in his past life, to describe their power:
"These band-geeks-turned-S&M-zombies from Portland (of course) put on a pretty amazing show, often encompassing the audience with the craziest surround sound you've ever heard. Don't expect any formation-marching. Or pants." -MD
There you have it. Take a pantsless lunch break, Arcata.
Events
Movie Showtimes
Broadway Cinema
2 GUNS: 1:25, 4:05, 6:35, 9:20
CONJURING: 9:30
ELYSIUM: 12:05, 2:40, 5:30, 8:15
JOBS: 12:20, 3:10, 6:40
KICK-ASS 2: 1:55, 4:30, 7:05, 9:40
LEE DANIELS THE BUTLER: 12:00, 3:00, 6:05, 9:05
PARANOIA: 6:50, 9:25
PLANES 2D: 11:55, 2:20, 4:40, 7:00
THE WORLD S END: 12:45, 3:30, 6:15, 9:00, 9:30
WOLVERINE 2D: 5:25, 8:25
YOU RE NEXT: 1:30, 3:55, 6:20, 8:45
Mill Creek Cinema
ELYSIUM: 3:50, 6:30, 9:05
JOBS: 3:15, 8:40
KICK-ASS 2: 4:00, 6:40, 9:20
LEE DANIELS THE BUTLER: 3:00, 6:00, 9:00
MORTAL INSTRUMENTS: CITY OF BONES: 2:50, 5:50, 8:50
PARANOIA: 9:15
PERCY JACKSON: SEA OF MONSTERS 2D: 6:05
PLANES 2D: 4:40, 7:00
WE RE THE MILLERS: 4:10, 6:50, 9:30
YOU RE NEXT: 4:50, 7:15, 9:40
Minor Theatre
BLUE JASMINE: 4:15, 6:40, 6:45, 9:10, 9:15
CLOSED CIRUIT: 4:40, 7:00, 9:20
ELYSIUM: 3:30, 6:10, 8:45
JOBS: 3:40, 6:20, 9:00