Cold Days at HSU (VIDEO)
Give your Tuesday a little climate change-aided jolt with the clip above from the eye-exploding doc Chasing Ice. If you're at your desktop computer, blow it up real big and bump it up to 1080p. Do that now, then check in while you let it load a little. (You'll want to let it load a little.)
K. What you're about to watch is the epic melt/crumble of part of the Ilulissat Glacier in Western Greenland. How big is this thing? The event chronicled here -- known as "calving" -- lasted for 75 minutes during which the glacier retreated a full mile across a calving face three miles wide. The height of the ice in the video is about 3,000 feet, 300-400 feet above water and the rest below water. So ya. Big and scary. And there's more of that in Chasing Ice which is screening Tuesday at the Van Duzer Theatre.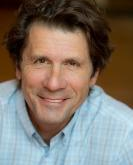 Of note: If the images captured for the film as part of the Extreme Ice Survey move you, the man-behind-the-lens James Balog is speaking next Wednesday, April 30 also at the JVD. We should mention that while tonight's screening is free, hangin' with James will cost you.
Of course if Chasing Ice leaves you cold, peruse your Tuesday Lowdown listings below.
-Andrew Goff
The Lowdown Fun Committee
Godlin Gets Behind
Events
Chasing Ice
Van Duzer Theater / 7 p.m. / $5 / Free HSU students
In the spring of 2005, acclaimed environmental photographer James Balog headed to the Arctic on a tricky assignment for National Geographic: to capture images to help tell the story of the Earth's changing climate.
826-3928 / Web site / View Comments
Movie Showtimes
Broadway Cinema
BEARS: 12:05, 2:15, 4:25, 6:35, 8:45
CAPTAIN AMERICA: THE WINTER SOLDIER 2D: 11:35, 5:45, 8:50
CAPTAIN AMERICA: THE WINTER SOLDIER 3D: 2:40
DIVERGENT: 2:35, 8:20
DRAFT DAY: 12:50, 3:35, 6:20, 6:25, 9:05
GOD S NOT DEAD: 12:20, 6:10
GRAND BUDAPEST HOTEL: 1:45, 4:20, 6:55, 9:25
HAUNTED HOUSE 2: 12:35, 2:50, 5:10, 7:25, 9:40
HEAVEN IS FOR REAL: 12:55, 3:30, 6:05, 8:40
LUNCHBOX: 12:00, 5:50
NOAH: 3:05
OCULUS: 1:30, 4:10, 6:50, 9:30
RAID 2: 8:55
RIO 2 2D: 12:15, 2:05, 2:55, 4:45, 5:35, 8:10
RIO 2 3D: 11:30, 7:25
TRANSCENDENCE: 12:25, 3:20, 6:15, 9:10
Mill Creek Cinema
BEARS: 12:05, 2:15, 4:25, 6:35, 8:45
CAPTAIN AMERICA: THE WINTER SOLDIER 2D: 11:40, 2:55, 8:50
CAPTAIN AMERICA: THE WINTER SOLDIER 3D: 5:25
DRAFT DAY: 12:50, 3:35, 6:20, 9:00
HAUNTED HOUSE 2: 2:20, 4:40, 7:00, 9:20
OCULUS: 1:30, 4:10, 6:50, 9:30
RIO 2 2D: 11:30, 12:15, 2:05, 2:45, 4:45, 6:05, 7:25, 9:40
RIO 2 3D: 8:30
TRANSCENDENCE: 12:25, 3:20, 6:15, 9:10
Minor Theatre
CAPTAIN AMERICA: THE WINTER SOLDIER 2D: 5:45, 8:50
GRAND BUDAPEST HOTEL: 4:10, 6:40, 9:10
TRANSCENDENCE: 3:25, 6:10, 9:00