Arcata is Going to Look Stupid Tonight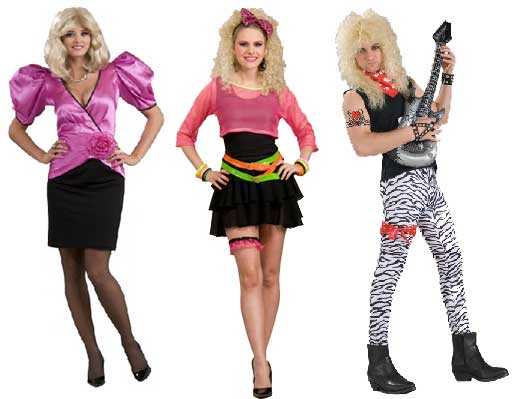 Remember how you've been itching for an opportunity to dress goofy in public? You recall us talking about that, right? Good news! Friday night, Arcata is going to be full of people looking completely out of place (insert easy joke here.)
Now, if you plan ahead you can look ridiculous in two different giant groups of people. First, drag out your leg warmers, your checkered Vans and "RELAX" t-shirts. Friday night's Humboldt Crabs game against the Anytown Who Cares? will be but a distraction for the fashion cacophony of '80s Night, sponsored by KWPT The Point.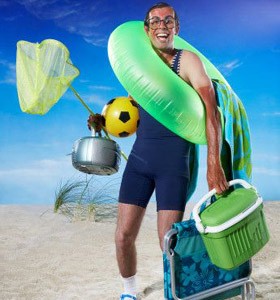 After that, you have a tough choice to make: You can either soldier on in your '80s gear for Jambalaya's own '80s Night dance party with DJ Red and DJ Zephyr. That's option one. OR find a dark parking lot to strip off your decade-specific duds and pull on your board shorts or your daisy dukes/bikinis on top. Missing Link Records' monthly Soul Night returns to HumBrews with a summer-appropriate beach party theme. Surf's up, Humboldt!
All that, plus Arts Arcata, more Marimba Festival and, holy crap, there's another '80s Night (this one with Pressure/Anya) at the Eureka Inn tonight. Was that really that great a decade, people? Anywho, it's all in Friday's Lowdown below.
-Andrew Goff
The Lowdown Fun Committee
Larry Likes
Events
Movie Showtimes
Broadway Cinema
DESPICABLE ME 2 2D: 11:55, 12:35, 3:15, 5:05, 5:50, 8:25
DESPICABLE ME 2 3D: 2:30, 7:40
GROWN UPS 2: 12:30, 1:50, 3:05, 4:30, 5:40, 7:05, 8:15, 9:40
LONE RANGER: 12:45, 2:00, 4:15, 5:25, 7:50, 8:50
MAN OF STEEL 2D: 2:55, 6:05
MONSTERS UNIVERSITY 2D: 12:10, 2:45, 5:30, 8:10
PACIFIC RIM 2D: 1:35, 3:00, 4:40, 6:00, 9:00
PACIFIC RIM 3D: 12:00, 7:45
THE HEAT: 12:50, 3:40, 6:30, 9:20
WHITE HOUSE DOWN: 12:05, 9:10
WORLD WAR Z 2D: 1:00, 3:50, 6:40, 9:30
Mill Creek Cinema
DESPICABLE ME 2 2D: 12:20, 12:40, 2:55, 3:15, 5:35, 5:50, 8:10
DESPICABLE ME 2 3D: 8:25
GROWN UPS 2: 12:55, 3:30, 6:10, 8:50
LONE RANGER: 1:50, 5:15, 8:40
MAN OF STEEL 2D: 1:35, 4:55, 8:20
PACIFIC RIM 2D: 3:00, 9:00
PACIFIC RIM 3D: 12:00, 6:00
THE HEAT: 12:50, 3:40, 6:25, 9:10
WORLD WAR Z 2D: 1:05, 3:50, 6:35, 9:20
Minor Theatre
DESPICABLE ME 2 2D: 3:30, 6:00, 8:30
GROWN UPS 2: 4:10, 6:40, 9:10
LONE RANGER: 4:55, 8:15