Tuesday, March 4, 2014's Lowdown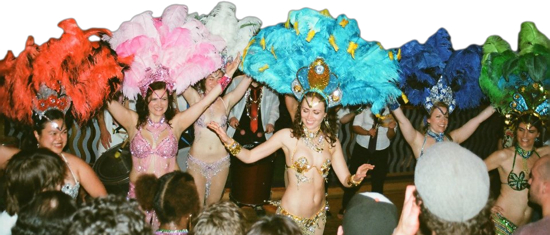 Officially, there are 52 unique Tuesday's on this year's calendar. Knowing full well that there are still 43 yet to come, your Lowdown is going to go ahead and declare this the best Tuesday of 2014. We feel strongly about this.
Why do all other days of Tue pale in comparison? For starters, it's Fat Tuesday, yo! There are few more colorful events on the annual Humboldt itinerary than Samba Na Chuva's Eighth Annual Fat Tuesday Party taking place once again up at Six Rivers Brewery. The locally based Samba troupe will take it to the dirt, provoking your senses with Brazilian-style percussion, enticing choreography and elaborate costumes. (Let Samba Na Chuva member and top HumCo Viner KJ Day further seduce you toward the top of the hill McKinleyville in the Vine below.)
Elsewhere Tuesday:
Mickey Melchiondo (AKA Dean Ween from Ween) rolls into HumBrews with his punkish other project Moistboyz ("side" may be deceiving since they've been together in various incarnations since 1991).
World-renowned performance art megastars the Blue Man Group blow minds during the first of two nights up at the Van Duzer Theatre. Allegedly, the blue men will be stopping by KHUM sometime during the Dronkers hours. Tune your radio accordingly.
Over at the Arcata Playhouse, Marimba One presents globetrotting marimbist Eriko Daimo. All of the marimba awards that you've never heard of, um, she's won those.
You will not get to all of the awesomeness this Tuesday is offering. But do your best.
-Andrew Goff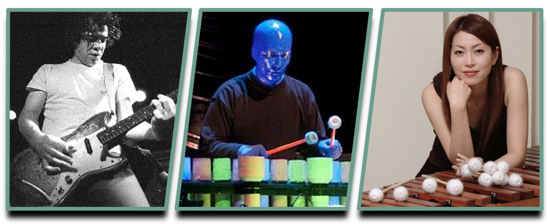 The Lowdown Fun Committee
Godlin Gets Behind
Events
Movie Showtimes
Broadway Cinema
3 DAYS TO KILL: 12:45, 3:30, 6:15, 9:00
ABOUT LAST NIGHT: 4:15, 9:30
ANCHORMAN 2 SUPER SIZED R RATED VERSION: 2:00, 5:15, 8:35
FROZEN 2D: 12:10, 5:20
LEGO MOVIE 2D: 11:55, 12:40, 2:30, 5:05
LEGO MOVIE 3D: 3:10, 7:40
LONE SURVIVOR: 5:40, 8:30
MONUMENTS MEN: 12:05, 3:00, 5:55, 8:50
NON-STOP: 1:15, 3:55, 6:35, 9:15
PHILOMENA: 2:45, 8:00
POMPEII 2D: 4:05, 9:20
POMPEII 3D: 1:30, 6:40
RIDE ALONG: 2:20, 4:45, 7:10, 9:35
ROBOCOP: 12:10, 2:55, 5:50, 8:40
SON OF GOD: 11:50, 2:55, 6:00, 9:05
WINTER S TALE: 1:25, 6:45
Mill Creek Cinema
3 DAYS TO KILL: 3:05, 5:50, 8:40
ANCHORMAN 2 SUPER SIZED R RATED VERSION: 5:25, 8:45
LEGO MOVIE 2D: 3:00, 5:30, 8:00
MONUMENTS MEN: 3:20, 6:10, 9:00
NON-STOP: 3:45, 6:30, 9:15
POMPEII 2D: 4:10, 9:20
POMPEII 3D: 6:45
ROBOCOP: 3:55, 6:40, 9:30
SON OF GOD: 2:55, 6:00, 9:05
Minor Theatre
3 DAYS TO KILL: 3:50, 6:30, 9:10
AMERICAN HUSTLE: 8:40
HER: 3:25
PHILOMENA: 6:15