Your Lowdown Was Wrong, Your Lowdown is Sorry, Everybody Whomp Tonight
OK, we lied.
No sooner had we gone on and on about how last Saturday's "Close Party" event promoted by Where's Queer Bill Presents was the final exclamation mark on the brief but beat-filled existence of Nocturnum in Eureka than we were contacted by a troubled Whomp Whomp Wednesday associate, rightfully perturbed that his congregation was being consigned to oblivion. Oops. It seems your Lowdown slammed the casket door on local whomping too soon.
And we are sorry.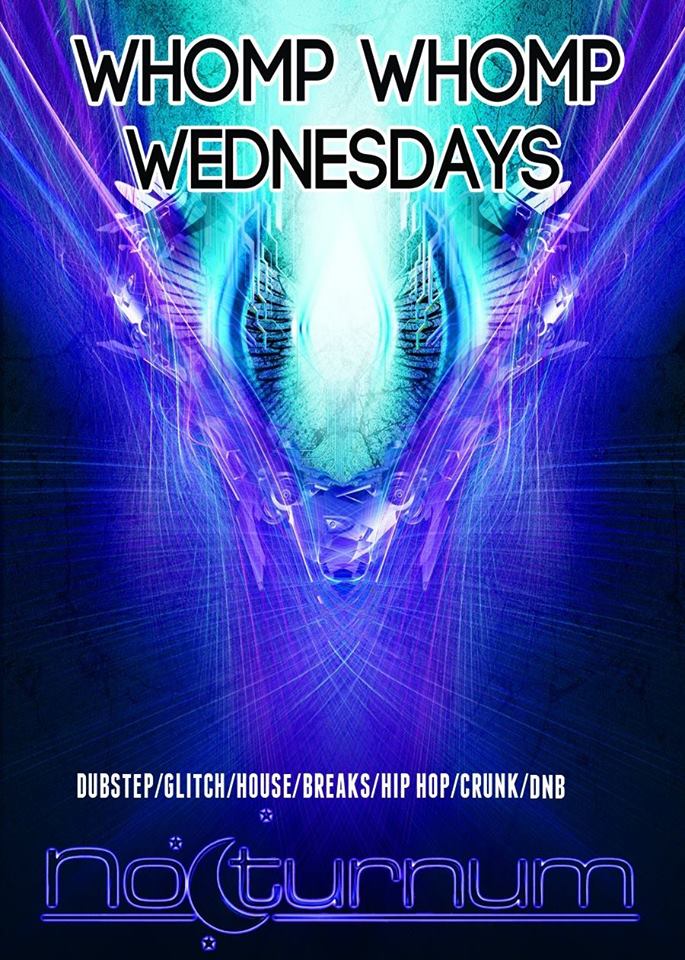 Thus, Wednesday is actually -- we mean it this time! -- the final night for you do sway and grind within the walls of the former O.H's Townhouse while beats and laser beams wash over your body. The whompers that be are pulling out all the stops and have gathered no less than 12 of the WWW stars from the past four years. As part of our apology, we will go ahead and list them here in no particular order: Treemeista, Jsun, Itchie Fingaz, Pressure/Anya, Grasshoppa, Hypha, Mikey, Masta Shredda, Onhell, Chris Que, Touch and Wu Wei. (Note: There are many variations of how one could mix capital and lowercase letters when listing these artists. We may have effed up on a few. Sigh. Again, sorry.)
So there you have it. This will be Nocturnum's final encore. Please dance your feet into nubs. RIP, Whomp Whomp Wednesday.
-Andrew Goff
The Lowdown Fun Committee
Godlin Gets Behind
Events
Movie Showtimes
Broadway Cinema
47 RONIN 2D: 3:10, 9:05
47 RONIN 3D: 12:15, 6:05
AMERICAN HUSTLE: 2:10, 5:25, 8:40
ANCHORMAN 2: THE LEGEND CONTINUES: 12:35, 3:30, 6:25, 9:20
FROZEN 2D: 12:00, 2:35, 5:15, 7:50
GRUDGE MATCH: 12:55, 3:40, 6:30, 9:15
HOBBIT: THE DESOLATION OF SMAUG 2D: 1:20, 8:30
HOBBIT: THE DESOLATION OF SMAUG 3D: 4:55
HUNGER GAMES: CATCHING FIRE: 1:50, 5:05, 8:20
JUSTIN BIEBER S BELIEVE: 7:30, 9:35
PARANORMAL ACTIVITY: THE MARKED ONES: 12:20, 2:35, 4:50, 7:10, 9:30
SAVING MR BANKS: 11:55, 2:55, 5:55, 8:55
SECRET LIFE OF WALTER MITTY: 12:05, 2:50, 5:40, 8:35
WALKING WITH DINOSAURS 2D: 1:00, 3:15, 5:30
WOLF OF WALL STREET: 12:10, 4:05, 8:00
Mill Creek Cinema
47 RONIN 2D: 3:15, 9:10
47 RONIN 3D: 6:10
AMERICAN HUSTLE: 5:35, 8:45
ANCHORMAN 2: THE LEGEND CONTINUES: 3:05, 6:00, 8:55
FROZEN 2D: 3:00
GRUDGE MATCH: 3:50, 6:35, 9:20
HOBBIT: THE DESOLATION OF SMAUG 2D: 4:20
HOBBIT: THE DESOLATION OF SMAUG 3D: 8:00
PARANORMAL ACTIVITY: THE MARKED ONES: 4:50, 7:10, 9:30
SECRET LIFE OF WALTER MITTY: 3:00, 5:45, 8:30
WOLF OF WALL STREET: 3:55, 7:50
Minor Theatre
AMERICAN HUSTLE: 5:20, 8:30
SECRET LIFE OF WALTER MITTY: 3:30, 6:15, 9:00
WOLF OF WALL STREET: 4:10, 8:00