Wednesday, Sept. 4, 2013's Lowdown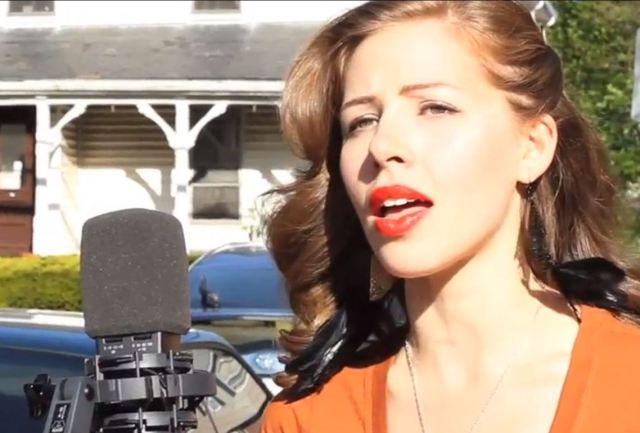 It's another overachieving Wednesday night in Humboldt County. If you missed STOMP at the Van Duzer Theatre last night, dagnabbit, they're just gonna go ahead and bang on more trash cans tonight. If you need some high-energy, "livetronica" -- a combination of live and electronic instrumentation -- you can drop some cash and head out to the Eureka Theatre for tonight's Big Gigantic show.
Or you could check out the band that will be filling Humboldt Brews with wonderfulness. To our knowledge, the minimum number of views that allow a YouTube clip to be referred to as "viral" has not been established. But even if Lake Street Dive's video for "I Want You Back" and it's almost one million views don't exactly make the viral cut, it will still infect you with its sweet, lilting harmonies and laid-back jazzy arrangement.
Check that clip out below and also make sure to tune into KHUM during the 4 p.m. hour when the group will get intimate with Larry. The rest of Wednesday's options are farther down in today's Lowdown.
-Andrew Goff
The Lowdown Fun Committee
Larry Likes
Events
STOMP!
Van Duzer Theater / 8 p.m. / $55 / $25 HSU students
International percussion sensation has garnered an armful of awards and rave reviews and has appeared on numerous national television shows. The eight member troupe uses everything but conventional percussion instruments—matchboxes, wooden poles, brooms, garbage cans, Zippo lighters, hubcaps, etc.
826-3928 / Web site / View Comments
Movie Showtimes
Broadway Cinema
2 GUNS: 6:35, 9:20
DESPICABLE ME 2 2D: 1:50, 4:20
ELYSIUM: 12:05, 2:40, 5:30, 8:15
GETAWAY: 12:15, 2:35, 4:55, 7:20, 9:40
KICK-ASS 2: 6:50, 9:25
LEE DANIELS THE BUTLER: 12:00, 3:00, 6:05, 9:05
MONSTERS UNIVERSITY 2D: 1:15, 3:55
MORTAL INSTRUMENTS: CITY OF BONES: 11:50, 2:50, 5:50, 8:50
ONE DIRECTION: THIS IS US 2D: 4:00
ONE DIRECTION: THIS IS US 3D: 1:35, 6:20, 8:45
PLANES 2D: 11:55, 2:20, 4:40, 7:00
STAR TREK INTO THE DARKNESS 2D: 12:10, 5:45
THE WORLD S END: 12:45, 3:30, 6:15, 9:00
WE RE THE MILLERS: 1:00, 3:45, 6:30, 9:15
WORLD WAR Z 2D: 3:05, 8:40
YOU RE NEXT: 2:15, 4:45, 7:10, 9:35
Mill Creek Cinema
ELYSIUM: 3:50, 6:30, 9:05
KICK-ASS 2: 6:40, 9:20
LEE DANIELS THE BUTLER: 3:00, 6:00, 9:00
MONSTERS UNIVERSITY 2D: 4:00
MORTAL INSTRUMENTS: CITY OF BONES: 2:50, 5:50, 8:50
ONE DIRECTION: THIS IS US 2D: 8:00
ONE DIRECTION: THIS IS US 3D: 3:20, 5:40, 9:10
PLANES 2D: 4:40, 7:00
WE RE THE MILLERS: 4:10, 6:50, 9:30
YOU RE NEXT: 4:50, 7:15, 9:40
Minor Theatre
BLACKFISH: 3:55, 6:10, 8:25
BLUE JASMINE: 4:15, 6:40, 9:10
CLOSED CIRUIT: 4:40, 7:00, 9:20