Get STOMPed, HumCo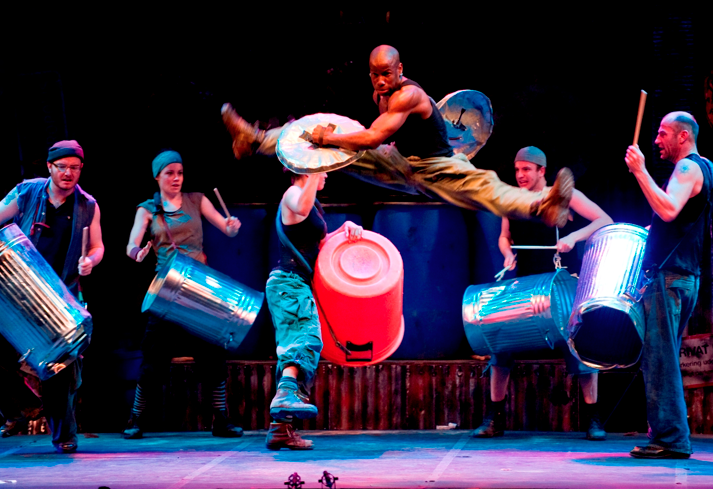 What's worse? Coming back to work after your average two day weekend or after the deceptive three day weekend? Just when you think maybe society has broken down and the concept of employment has been forgotten, Tuesday happens. Whatevs.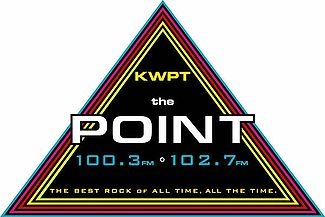 Well, at the Lost Coast Outpost things aren't so bad today. You see, we share an office with KWPT The Point and today at 10 30 a.m., as their special guest, our sister media outlet is having members of STOMP on to make percussive magic … in our office. (Oh, by the way, CenterArts is hosting the STOMP crew at the Van Duzer for the next, count 'em, TWO nights. That's important.)
And get this: the word we're getting is that STOMP is not bringing any of their regular tools of the trade. They're gonna scour our office for stuff to bang on. No way!
So tune into 100.3 or 102.7 later this morning to see if they pull it off. We'll add the audio here when it is available.
-Andrew Goff
UPDATE 12:15 p.m.: Listen below to STOMP's visit to 100.3/102.7 The Point below (they start beating up various parts of our office at the 4:45 mark):
Events
STOMP!
Van Duzer Theater / 8 p.m. / $55 / $25 HSU students
International percussion sensation has garnered an armful of awards and rave reviews and has appeared on numerous national television shows. The eight member troupe uses everything but conventional percussion instruments—matchboxes, wooden poles, brooms, garbage cans, Zippo lighters, hubcaps, etc.
826-3928 / Web site / View Comments
Movie Showtimes
Broadway Cinema
2 GUNS: 6:35, 9:20
DESPICABLE ME 2 2D: 1:50, 4:20
ELYSIUM: 12:05, 2:40, 5:30, 8:15
GETAWAY: 12:15, 2:35, 4:55, 7:20, 9:40
KICK-ASS 2: 6:50, 9:25
LEE DANIELS THE BUTLER: 12:00, 3:00, 6:05, 9:05
MONSTERS UNIVERSITY 2D: 1:15, 3:55
MORTAL INSTRUMENTS: CITY OF BONES: 11:50, 2:50, 5:50, 8:50
ONE DIRECTION: THIS IS US 2D: 4:00
ONE DIRECTION: THIS IS US 3D: 1:35, 6:20, 8:45
PLANES 2D: 11:55, 2:20, 4:40, 7:00
STAR TREK INTO THE DARKNESS 2D: 12:10, 5:45
THE WORLD S END: 12:45, 3:30, 6:15, 9:00
WE RE THE MILLERS: 1:00, 3:45, 6:30, 9:15
WORLD WAR Z 2D: 3:05, 8:40
YOU RE NEXT: 2:15, 4:45, 7:10, 9:35
Mill Creek Cinema
ELYSIUM: 3:50, 6:30, 9:05
KICK-ASS 2: 6:40, 9:20
LEE DANIELS THE BUTLER: 3:00, 6:00, 9:00
MONSTERS UNIVERSITY 2D: 4:00
MORTAL INSTRUMENTS: CITY OF BONES: 2:50, 5:50, 8:50
ONE DIRECTION: THIS IS US 2D: 8:00
ONE DIRECTION: THIS IS US 3D: 3:20, 5:40, 9:10
PLANES 2D: 4:40, 7:00
WE RE THE MILLERS: 4:10, 6:50, 9:30
YOU RE NEXT: 4:50, 7:15, 9:40
Minor Theatre
BLACKFISH: 3:55, 6:10, 8:25
BLUE JASMINE: 4:15, 6:40, 9:10
CLOSED CIRUIT: 4:40, 7:00, 9:20