Sorry, You Have to Choose Between Anaïs Mitchell and Cecile McLorin Salvant #FirstWorldProbz
Tuesday is Chooseday, it seems.
Hey, while your Lowdown does provide you with Humboldt's music schedules, we don't yet make the schedules. Which is too bad, because we never would have pitted masterclass singer/songwriter Anaïs Mitchell against Thelonious Monk vocal competition winner Cécile McLoren Salvant. Are you kidding? On a Tuesday? Who plans these things?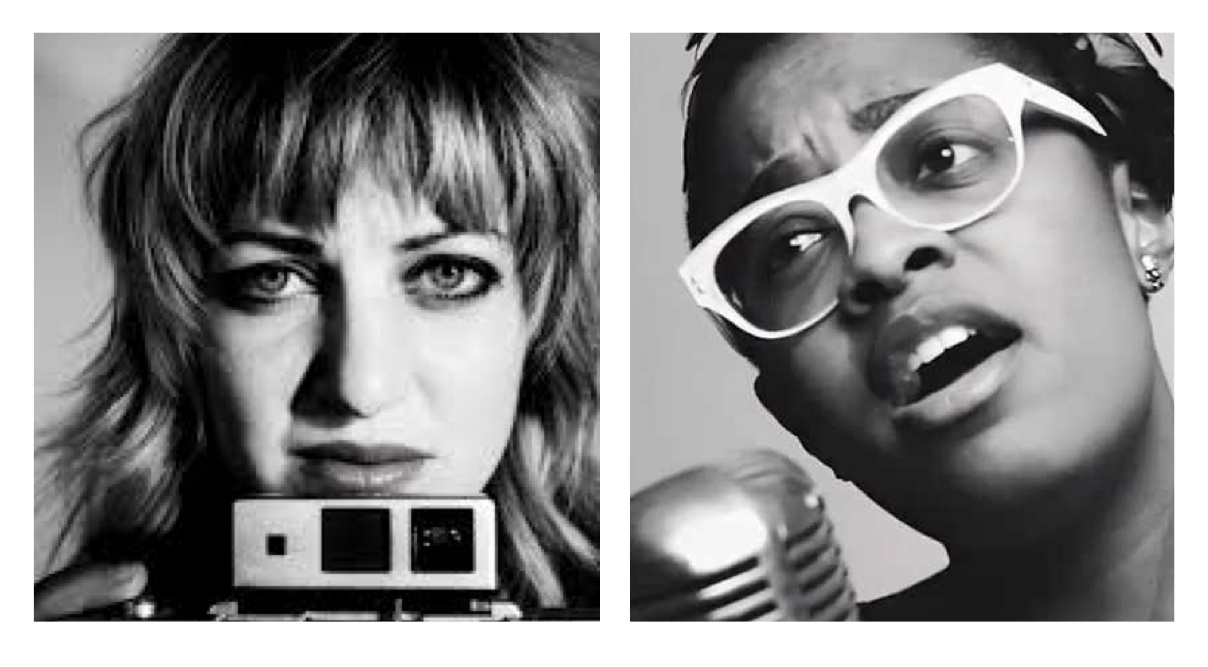 Well, you're just gonna have to choose, HumCo. Check out Mitchell in the clip above. You dig? Then you're headed to the Arcata Playhouse. But also check out Salvant in the vid below? You moved? Then you'll have to shell out a few more bucks for a seat at the Van Duzer Theatre.
Again, sorry 'bout this.
--Andrew Goff
(P.S. Does everyone know Talib Kweli is gonna be here on Halloween?)
The Lowdown Fun Committee
Godlin Gets Behind
Events
Radical Reels Tour
Arcata Theatre Lounge / 7 p.m. / $20 / $10 kids under 12
"Every year, the Banff Mountain Film and Book Festival presents the wildly popular Radical Reels night: a presentation of the best high-adrenaline films entered into the Banff Mountain Film and Book Festival competition."
822-1220 / Web site / View Comments
Anaïs Mitchell
Arcata Playhouse / 8 p.m. / $15 / $12 adv.
Anaïs Mitchell is first and foremost a storyteller. As a Vermont-based singer-songwriter, Mitchell recorded for Ani Difranco's Righteous Babe Records for several years before starting her own Wilderland label in 2012. Among her recorded works are five full-length albums, including 2010's Hadestown.
822-1575 / Web site / View Comments
Cecile McLorin Salvant
Van Duzer Theater / 8 p.m. / $45 / $10 HSU student
One of the most celebrated young vocalists in jazz, McLorin Salvant set the music world buzzing after winning the Thelonious Monk International Jazz Vocals Competition and a stand out appearance at the Monterey Jazz Festival.
826-3928 / Web site / View Comments
Movie Showtimes
Broadway Cinema
AS ABOVE SO BELOW: 12:00, 2:25, 4:45, 7:15, 9:40
DOLPHIN TALE 2: 12:20, 3:05, 5:50, 8:35
GIVER: 1:20, 6:25
GUARDIANS OF THE GALAXY 2D: 12:15, 3:10, 6:05, 9:00
HUNDRED-FOOT JOURNEY: 12:05, 2:55, 5:45, 8:30
IDENTICAL: 3:45, 8:40
IF I STAY: 12:10, 2:50, 5:30, 8:05
LET S BE COPS: 1:40, 4:15, 6:50, 9:30
LUCY: 2:30, 4:55, 7:20, 9:35
NO GOOD DEED: 12:25, 2:35, 4:50, 7:05, 9:20
NOVEMBER MAN: 12:50, 3:35, 6:20, 9:05
TEENAGE MUTANT NINJA TURTLES 2D: 12:00, 12:55, 3:25, 5:55, 8:25
WHEN THE GAME STANDS TALL: 1:05, 3:50, 6:30, 9:15
Mill Creek Cinema
DOLPHIN TALE 2: 3:00, 5:45, 8:30
GIVER: 4:20, 6:45, 9:15
GUARDIANS OF THE GALAXY 2D: 3:15, 6:05, 9:00
IF I STAY: 3:25, 5:55, 8:35
LET S BE COPS: 4:15, 6:50, 9:25
NOVEMBER MAN: 3:10, 6:00, 8:45
TEENAGE MUTANT NINJA TURTLES 2D: 3:50, 6:25, 8:55
WHEN THE GAME STANDS TALL: 3:35, 6:20, 9:10
Minor Theatre
BOYHOOD: 4:25, 8:00
HUNDRED-FOOT JOURNEY: 3:25, 6:15, 9:00
MAGIC IN THE MOONLIGHT: 4:10, 6:40, 9:10