Sunday, June 16, 2013's Lowdown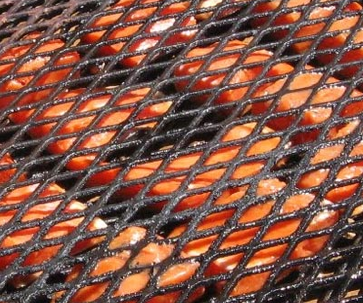 So, Oyster Festival was pretty great, right?
Well Humboldt, if your stomachs can stand a second straight day of seafood then dare to take a little trip up 101. The annual Trinidad Fish Festival on Sunday, a tradition since way back in 1957, will feature tasty barbecued salmon, white fish and deep fried naughtiness. Plus, there will be other festival must-haves, such as live music, children's games, an artisan street fair and other local products for sale.
One other cool selling point, word is this is the only day of the year Trinidad opens up the Trinidad Head Lighthouse for tours. (Hint: Dad might dig that.)
-Andrew Goff
The Lowdown Fun Committee
Larry Likes
Events
Movie Showtimes
Broadway Cinema
AFTER EARTH: 1:15, 3:50, 6:25, 9:00
EPIC 2D: 12:25, 5:35
EPIC 3D: 3:00, 8:00
FAST AND FURIOUS 6: 12:30, 3:25, 6:20, 9:15
HANGOVER PART III: 1:50, 4:30, 7:00, 9:30
INTERNSHIP: 12:15, 2:00, 3:15, 4:55, 6:10, 7:40, 9:10
MAN OF STEEL 2D: 1:00, 4:25, 7:50
MAN OF STEEL 3D: 2:10, 5:30, 8:50
NOW YOU SEE ME: 11:50, 2:35, 5:20, 8:10
PURGE: 12:10, 2:30, 5:05, 7:25, 9:40
STAR TREK INTO THE DARKNESS 2D: 11:50, 2:40, 8:45
STAR TREK INTO THE DARKNESS 3D: 5:45
THIS IS THE END: 1:20, 4:00, 6:40, 9:20
Fortuna Theatre
MAN OF STEEL: 12:15, 3:30, 6:40, 9:45
MAN OF STEEL IN 3D: 1:15, 4:30, 7:40
NOW YOU SEE ME: 1:30, 4:15, 7:05, 9:45
THE INTERNSHIP: 12:45, 4:05, 6:45, 9:25
THE PURGE: 12:20, 2:40, 5:00, 7:25, 9:35
Garberville Theater
Mill Creek Cinema
AFTER EARTH: 2:00, 4:30, 7:00, 9:30
EPIC 2D: 12:15, 2:45, 5:15, 7:40
INTERNSHIP: 12:25, 3:15, 6:05, 9:00
MAN OF STEEL 2D: 2:10, 5:30, 8:50
MAN OF STEEL 3D: 12:01, 1:00, 4:25, 7:50
NOW YOU SEE ME: 12:40, 3:30, 6:20, 9:10
PURGE: 12:35, 2:50, 5:10, 7:25, 9:40
THIS IS THE END: 1:20, 4:00, 6:40, 9:20
Minor Theatre
FRANCES HA: 12:35, 2:45, 4:55, 7:05, 9:15
INTERNSHIP: 12:50, 3:35, 6:20, 9:05
MAN OF STEEL 2D: 2:10, 5:25, 8:40