It's Brazilian Dance Theater Tuesday! (VIDEO)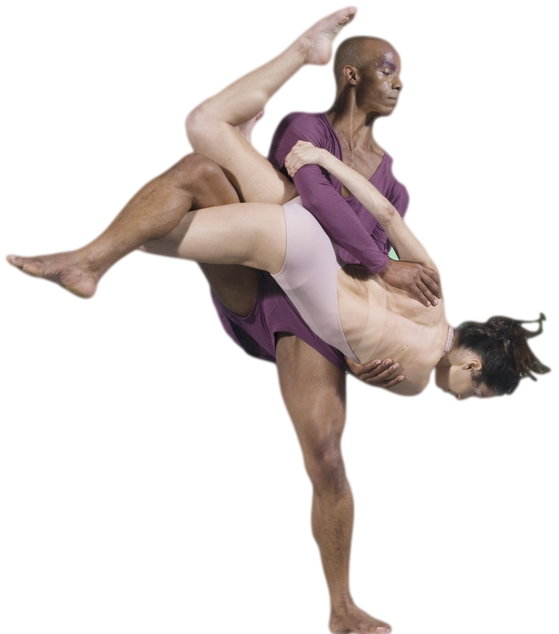 You had to have that muffin this morning, didn't you?
Remember how you made that new year's resolution to firm up those gluts? You're on notice! CenterArts is going to shame you into following up on that promise to yourself by parading toned body after toned body in front of you Tuesday night, slacker!
If you've got the cash, Afro-Brazilian dance troupe Grupo Corpo will wow Van Duzer Theatre-goers with "stunning physicality, dynamic staging and the wonders of Brazilian rhythms" tonight. Get a sampling of their superior moving around abilities in the YouTubage below and/or peruse the rest of your Lowdown listings further down this delightful webpage.
-Andrew Goff
The Lowdown Fun Committee
Godlin Gets Behind
Events
Grupo Corpo: Brazilian Dance
Van Duzer Theater / 8 p.m. / $45 / $15 HSU students
"Joins modern movement with the complexity of Afro-Brazilian dance. Like a microcosm of Brazil itself, the company is exuberant and rhythmic, proudly multicultural and infused with an indomitable, infectious spirit."
826-3928 / Web site / View Comments
Movie Showtimes
Broadway Cinema
12 YEARS A SLAVE: 3:15, 8:40
AUGUST: OSAGE COUNTY: 12:10, 3:05, 6:00, 8:55
DALLAS BUYERS CLUB: 12:05, 3:00, 5:50, 8:40
DEVIL S DUE: 2:45, 4:50, 7:20, 9:40
FROZEN 2D: 12:45, 6:20
GRAVITY 3D: 3:25, 9:15
HER: 12:00, 5:05
HOBBIT: THE DESOLATION OF SMAUG 2D: 11:55
HOBBIT: THE DESOLATION OF SMAUG 3D: 5:45
I FRANKENSTEIN 2D: 2:20, 7:05
I FRANKENSTEIN 3D: 12:00, 4:40, 9:30
JACK RYAN: SHADOW RECRUIT: 1:10, 3:50, 6:30, 9:10
LEGEND OF HERCULES 2D: 12:50, 6:15
LONE SURVIVOR: 12:15, 3:10, 6:05, 9:00
NUT JOB 2D: 2:05, 4:20, 6:35
NUT JOB 3D: 11:50, 8:45
RIDE ALONG: 1:55, 4:25, 6:55, 9:25
SAVING MR BANKS: 3:20, 8:50
WOLF OF WALL STREET: 1:15, 8:00
Mill Creek Cinema
ANCHORMAN 2: THE LEGEND CONTINUES: 2:55, 9:25
DEVIL S DUE: 4:50, 7:10, 9:30
FROZEN 2D: 3:15
GRAVITY 3D: 3:20, 9:00
HOBBIT: THE DESOLATION OF SMAUG 2D: 5:35
JACK RYAN: SHADOW RECRUIT: 4:00, 6:35, 9:10
LONE SURVIVOR: 3:10, 6:05, 8:55
NUT JOB 2D: 3:30, 5:50
NUT JOB 3D: 8:00
RIDE ALONG: 4:15, 6:45, 9:15
SAVING MR BANKS: 5:55, 8:45
WOLF OF WALL STREET: 5:40
Minor Theatre
INSIDE LLEWYN DAVIS: 4:00, 6:35, 9:10
JACK RYAN: SHADOW RECRUIT: 3:25, 6:00, 8:40
NEBRASKA: 3:40, 6:20, 9:00