Honk If You'd Like Some Monday Night Tonk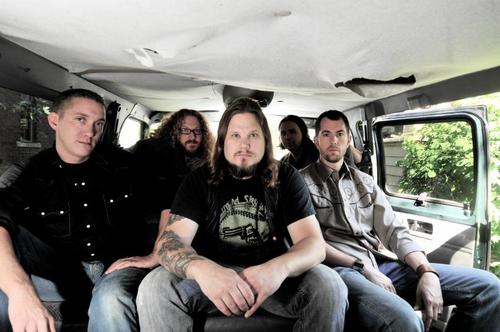 A quick overall scene note: Humboldt State's spring semester requires students to be present later this week. One positive that seems to manifest annually is that the post-Christmas cultural drought we experience begins to leave us. We shall be fundamp henceforth.
As far as Monday goes, the honk and ze tonk will be quite thick at HumBrews. Straight out of the collapsed auto factory-landscape of Flint, Michigan comes Whitey Ford and the 78s, singing country songs for the drinking downtrodden. Get a taste for the level of twang you can expect in the clip below for the '78s song "Hold Her When She Cries," and/or scan your other Monday night events in your Lowdown below.
-Andrew Goff
The Lowdown Fun Committee
Godlin Gets Behind
Events
Movie Showtimes
Broadway Cinema
47 RONIN 2D: 3:25, 9:15
47 RONIN 3D: 12:30, 6:20
AMERICAN HUSTLE: 2:20, 5:30, 8:40
ANCHORMAN 2: THE LEGEND CONTINUES: 3:15, 9:20
FROZEN 2D: 12:00, 2:35, 5:15, 7:50
HER: 12:25, 3:20, 6:15, 9:10
HOBBIT: THE DESOLATION OF SMAUG 2D: 1:20, 8:30
HOBBIT: THE DESOLATION OF SMAUG 3D: 4:55
HUNGER GAMES: CATCHING FIRE: 12:00, 6:10
LEGEND OF HERCULES 2D: 4:20, 9:30
LEGEND OF HERCULES 3D: 1:45, 6:55
LONE SURVIVOR: 12:15, 3:10, 6:05, 9:00
PARANORMAL ACTIVITY: THE MARKED ONES: 12:35, 2:40, 4:50, 7:10, 9:30
SAVING MR BANKS: 11:55, 2:55, 5:55, 8:50
SECRET LIFE OF WALTER MITTY: 11:50, 5:25, 8:15
WALKING WITH DINOSAURS 2D: 12:45, 3:00
WOLF OF WALL STREET: 12:20, 4:10, 8:00
Mill Creek Cinema
47 RONIN 2D: 9:10
47 RONIN 3D: 3:30
AMERICAN HUSTLE: 5:35, 8:45
ANCHORMAN 2: THE LEGEND CONTINUES: 3:40, 6:30, 9:20
FROZEN 2D: 3:00
HOBBIT: THE DESOLATION OF SMAUG 2D: 8:05
HOBBIT: THE DESOLATION OF SMAUG 3D: 4:30
LONE SURVIVOR: 3:10, 6:05, 9:00
PARANORMAL ACTIVITY: THE MARKED ONES: 4:50, 7:10, 9:30
SAVING MR BANKS: 2:55, 5:55, 8:50
SECRET LIFE OF WALTER MITTY: 6:25
WOLF OF WALL STREET: 3:55, 7:50
Minor Theatre
AMERICAN HUSTLE: 5:20, 8:30
INSIDE LLEWYN DAVIS: 4:00, 6:35, 9:10
NEBRASKA: 3:35, 6:15, 9:00