Saturday, Jan. 4, 2014's Lowdown
Well, we're not going to act like it hasn't been a rough week. If you're up to trying to have a Saturday, we'll point out that it's Arts Alive tonight, meaning there are a handful of Eureka events hopeful you'll stop in.

The sentimental favorite? As we've mentioned previously on LoCO, after five years of whomptarifficness, Nocturnum will close. Club owner Gil Miracle recently made the announcement via the establishment's Facebook page: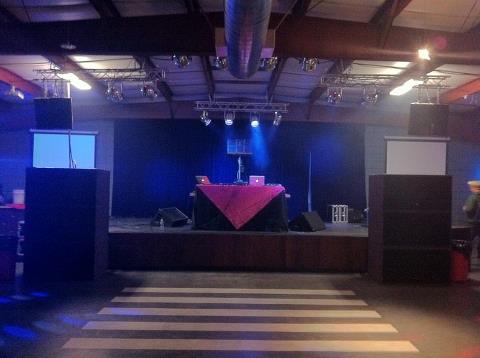 "It is with a heavy heart that we announce that Nocturnum will be closing its doors for good on January 9th. It has been an awesome five years and we are very grateful for the good times," Miracle wrote.
Before the front doors are locked, Nocturnum will hold a"Close Party" on Saturday, with a Where's Queer Bill event featuring DJ Razorburns. (Note there is one more Whomp Whomp Wednesday ... this Wednesday.)
-Andrew Goff
The Lowdown Fun Committee
Godlin Gets Behind
Events
Arts Alive
Eureka / 6 p.m. / Free
Eureka's monthly stab at getting everyone together! Opening receptions for artists, exhibits, and/or performances.
View Comments
Close Party
Nocturnum / 9 p.m.-2 a.m.
Sad to say ... Nocturnum Nightclub will be closing. DJ Razorburns will keep the room bumpin cranking out all those classics and currents.
499-0163 / View Comments
Movie Showtimes
Broadway Cinema
47 RONIN 2D: 3:10, 9:05
47 RONIN 3D: 12:15, 6:05
AMERICAN HUSTLE: 2:10, 5:25, 8:40
ANCHORMAN 2: THE LEGEND CONTINUES: 12:35, 3:30, 6:25, 9:20
FROZEN 2D: 12:00, 2:35, 5:15, 7:50
GRUDGE MATCH: 12:55, 3:40, 6:30, 9:15
HOBBIT: THE DESOLATION OF SMAUG 2D: 1:20, 8:30
HOBBIT: THE DESOLATION OF SMAUG 3D: 4:55
HUNGER GAMES: CATCHING FIRE: 1:50, 5:05, 8:20
JUSTIN BIEBER S BELIEVE: 7:30, 9:35
PARANORMAL ACTIVITY: THE MARKED ONES: 12:20, 2:35, 4:50, 7:10, 9:30
SAVING MR BANKS: 11:55, 2:55, 5:55, 8:55
SECRET LIFE OF WALTER MITTY: 12:05, 2:50, 5:40, 8:35
WALKING WITH DINOSAURS 2D: 1:00, 3:15, 5:30
WOLF OF WALL STREET: 12:10, 4:05, 8:00
Mill Creek Cinema
47 RONIN 2D: 3:15, 9:10
47 RONIN 3D: 12:20, 6:10
AMERICAN HUSTLE: 11:50, 5:35, 8:45
ANCHORMAN 2: THE LEGEND CONTINUES: 12:10, 3:05, 6:00, 8:55
FROZEN 2D: 3:00
GRUDGE MATCH: 1:05, 3:50, 6:35, 9:20
HOBBIT: THE DESOLATION OF SMAUG 2D: 12:40, 4:20
HOBBIT: THE DESOLATION OF SMAUG 3D: 8:00
PARANORMAL ACTIVITY: THE MARKED ONES: 12:10, 2:30, 4:50, 7:10, 9:30
SECRET LIFE OF WALTER MITTY: 12:15, 3:00, 5:45, 8:30
WOLF OF WALL STREET: 12:00, 3:55, 7:50
Minor Theatre
AMERICAN HUSTLE: 2:10, 5:20, 8:30
SECRET LIFE OF WALTER MITTY: 12:45, 3:30, 6:15, 9:00
WOLF OF WALL STREET: 12:20, 4:10, 8:00