'The Beatles' are Playing a Rooftop Concert in Humboldt Today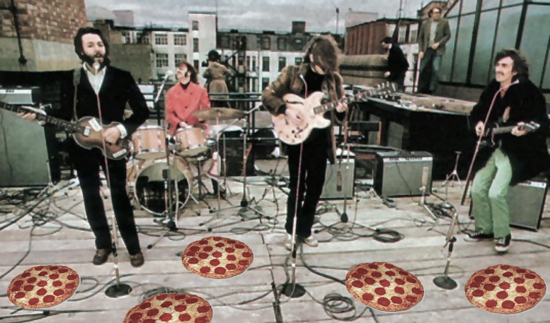 We're gonna assume that no one reading the LoCO Lowdown just happened to be chillin' in London on January 30, 1969 when the Beatles pissed off a bunch uptight bobbies with their rooftop electronic noises. No one, right? Right. We all missed it.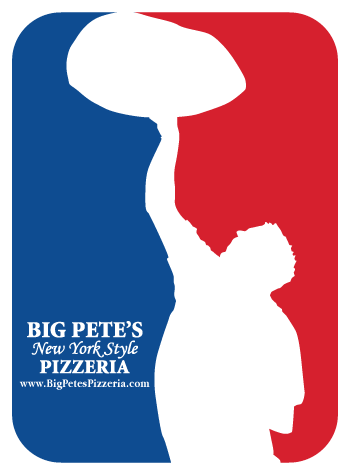 Well, we bet you never guessed that today -- a Tuesday! -- you'd have the opportunity to experience pretty much exactly what that historic day felt like. Big Pete's Pizza in Arcata is celebrating it's Eight/"Ate" Year Anniversary with an event featuring Humboldt Beatle worshippers Silver Hammer rockin' the mop top hits. Their stage? Big Pete's roof, of course! It's like you have a cheesy time machine, man. You won't even be able to tell the difference if you close your eyes.
Other shindig features: the Ba-Dum-CHH Comedy yuksters will give it their all, plus prizes and giveaways. Also, pizza. Duh.
And now, because its fun, please enjoy one minute and 27 seconds of John Lennon and Paul McCartney being goofy during the Let It Be sessions.
-Andrew Goff
Events
"Ate" Year Anniversary
Big Pete's Pizza / 5 p.m.
Big Pete's turns eight years old and celebrates with a rooftop concert by Humboldt's favorite Beatles tribute band Silver Hammer at 5 p.m., Ba-Dum-Chh Comedy at 7 p.m., plus prizes, giveaways and trivia.
826-1890 / View Comments
Movie Showtimes
Broadway Cinema
DESPICABLE ME 2 3D: 7:00
FAST AND FURIOUS 6: 3:45
LONE RANGER: 7:00
MAN OF STEEL 2D: 11:45, 2:45, 5:55, 9:05
MONSTERS UNIVERSITY 2D: 11:50, 12:40, 2:35, 5:20, 6:00, 8:00
MONSTERS UNIVERSITY 3D: 3:20, 8:40
NOW YOU SEE ME: 11:55, 2:30, 5:15, 8:10
STAR TREK INTO THE DARKNESS 2D: 12:50
THE HEAT: 12:10, 1:15, 3:00, 4:05, 5:50, 6:55, 8:35, 9:40
THIS IS THE END: 1:35, 4:10, 9:20
WHITE HOUSE DOWN: 12:05, 2:00, 3:10, 5:10, 6:10, 8:15, 9:15
WORLD WAR Z 2D: 12:00, 1:00, 3:50, 6:40, 9:30
WORLD WAR Z 3D: 2:50, 5:40, 8:25
Garberville Theater
Mill Creek Cinema
DESPICABLE ME 2 2D: 7:00
LONE RANGER: 7:00
MAN OF STEEL 2D: 11:55, 2:10
MAN OF STEEL 3D: 3:15
MONSTERS UNIVERSITY 2D: 12:00, 12:55, 2:45, 5:30, 6:35, 8:10
MONSTERS UNIVERSITY 3D: 3:05, 8:30
NOW YOU SEE ME: 1:25
THE HEAT: 12:30, 3:20, 6:05, 8:50, 9:30
THIS IS THE END: 4:10, 9:25
WHITE HOUSE DOWN: 11:50, 2:55, 5:55, 6:30, 9:00
WORLD WAR Z 2D: 3:40, 9:15
WORLD WAR Z 3D: 12:10, 5:45
Minor Theatre
LONE RANGER: 8:40
MAN OF STEEL 2D: 5:25
MONSTERS UNIVERSITY 2D: 3:30, 6:00, 8:30
WORLD WAR Z 2D: 4:00, 6:45, 9:30