Wait, Hawkwind? Really? HAWKWIND is Playing Jambalaya Tonight? Well, Kinda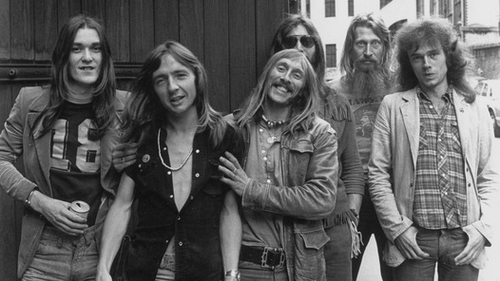 WTF?! Hawkwind is playing at Jambalaya tonight? How did it slip under our radar that the '70s psychedelic space rock pioneers — who at one point featured a young bass player named Lemmy Kilmister — were teleporting into Humboldt? Something doesn't feel right here. Let the Lowdown investigate.
Huh. Well, the official Hawkwind website — with its 1996 Netscape feel intact — seems to confirm that the band are playing the Brighton Old Market in East Sussex. That is nowhere near the Arcata Plaza. Let's see what Facebook has to say about this ...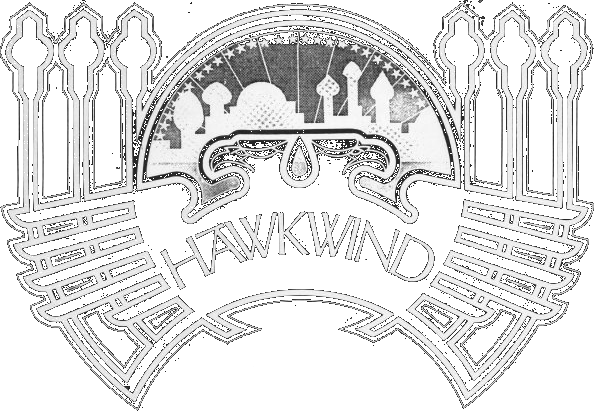 Aha! According to this event page, it appears as though Arcata will be graced by "Nik Turner's Hawkwind." You'll forgive us for not instantly knowing who Nik Turner is, but Wikipedia suggests the 74-year-old is a Hawkwind founding member (hey!) who has been expelled from the group on more than one occasion (oh) — first and most notably in 1976 "for his erratic live playing."
Wikipedia musicologists report further on disagreements between Turner and Hawkwind lead singer Dave Brock over use of the band's name. During the 1990s and early 2000s, it seems that Turner chose to tour using the Hawkwind name, eventually leading to Brock's successful cease and desist lawsuit. As a result of the ruling, Turner started touring under the name Space Ritual.
Not sure what changed because, goddammit, "Hawkwind" is playing Jambalaya tonight with support by bands Hedersleban and Medicine Baul. Eat it, Dave Brock!
--Andrew Goff
(Photo above: Hawkwind in 1972 featuring both Turner and Brock; Video below: Nik Turner's Hawkwind play SF's Amoeba Records last year.)
Events
Pony Up Party
Arcata Playhouse / 7 p.m. / $10 / $5 without food
Features a pony keg, pony races, pony pasta, pony prizes and general pony mayhem. Fundraiser for a giant Pink Polka-dot Peg-legged Pony sculpture is being commissioned by the Arcata Playhouse and the Creamery district.
822-1575 / Web site / View Comments
Movie Showtimes
Broadway Cinema
AS ABOVE SO BELOW: 4:40, 9:35
BOXTROLLS 2D: 12:10, 1:30, 2:40, 4:00, 7:40
BOXTROLLS 3D: 12:00, 5:10
DOLPHIN TALE 2: 12:20, 3:05, 5:45, 8:30
EQUALIZER: 12:00, 3:00, 6:05, 7:30, 9:10
GIVER: 2:20, 7:10
GUARDIANS OF THE GALAXY 2D: 12:15, 3:10, 6:00, 8:55
HUNDRED-FOOT JOURNEY: 12:25, 5:40
LET S BE COPS: 1:40, 4:15, 6:50, 9:30
LUCY: 2:25, 7:00
MAZE RUNNER: 12:45, 3:35, 6:25, 9:15
NO GOOD DEED: 4:45, 9:20
TEENAGE MUTANT NINJA TURTLES 2D: 3:15, 8:35
THIS IS WHERE I LEAVE YOU: 1:25, 4:05, 6:45, 9:25
WALK AMONG THE TOMBSTONES: 12:35, 3:25, 6:15, 9:05
Mill Creek Cinema
BOXTROLLS 2D: 3:10, 5:35
BOXTROLLS 3D: 8:00
DOLPHIN TALE 2: 3:00, 5:45, 8:30
EQUALIZER: 2:55, 6:00, 9:05
GIVER: 6:55
GUARDIANS OF THE GALAXY 2D: 3:15, 6:05, 8:55
IF I STAY: 3:25, 5:50
LET S BE COPS: 4:20, 9:20
MAZE RUNNER: 3:30, 6:20, 8:20, 9:10
THIS IS WHERE I LEAVE YOU: 3:35, 6:10, 8:45
Minor Theatre
MAZE RUNNER: 3:20, 6:05, 8:50
THE DROP: 4:00, 6:35, 9:10
THIS IS WHERE I LEAVE YOU: 3:50, 6:25, 9:00