HSU's AS Presents Announces Three New Shows For Fall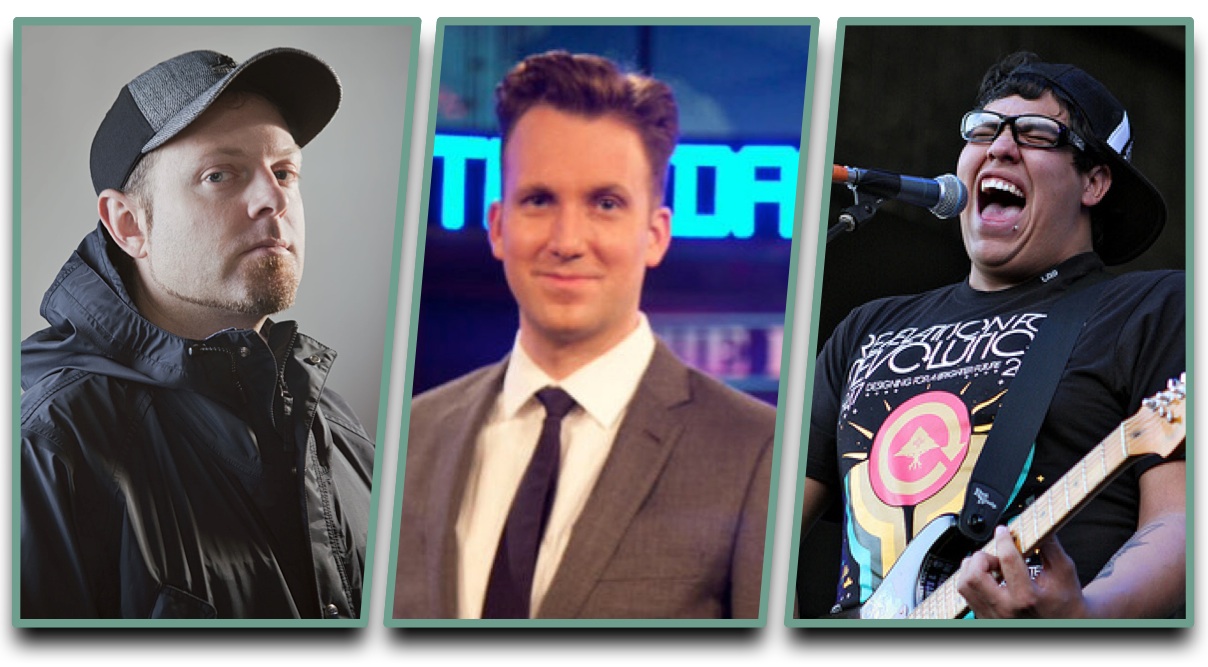 Let's do this Jeopardy-style.
A: A fresh-faced Daily Show correspondent, the "Jimi Hendrix of sampling," and chart-topping hip-hop reggae rockers.

(BUZZ)

"What are this year's just-announced AS Presents shows?"
You win! Yes, Humboldt State just announced the following additions to their fall fun lineup: Jordan Klepper (Sept. 20 in the Van Duzer Theatre), DJ Shadow (Oct. 6 in the Kate Buchanan Room) and Dirty Heads with Rome (Oct. 15, also in the KBR). Tickets for those shows plus the rest of this year's AS shows go on sale Aug 22.
As far as this Monday goes, you may have read elsewhere on LoCO that there was a fire at the Ferndale Fairgrounds. Does this alter your Humboldt County Fair-going plans? No it does not -- the fair is open, y'all. Plus, it's free admission day. So, process that information as you will.
--Andrew Goff
Events
Movie Showtimes
Broadway Cinema
DAWN OF THE PLANET OF THE APES 2D: 2:45, 8:10
EXPENDABLES 3: 12:25, 3:20, 6:15, 9:10
GIVER: 12:50, 3:15, 5:45, 8:15
GUARDIANS OF THE GALAXY 2D: 12:40, 3:35, 6:35, 9:25
GUARDIANS OF THE GALAXY 3D: 2:40, 8:00
HERCULES 2D: 12:20, 5:40
HUNDRED-FOOT JOURNEY: 12:05, 2:55, 5:55, 8:45
INTO THE STORM: 12:00, 2:15, 4:35, 6:55, 9:15
LET S BE COPS: 1:30, 4:10, 6:50, 9:30
LUCY: 2:30, 4:50, 7:15, 9:40
STEP UP ALL IN 2D: 1:05, 3:40, 6:10, 8:50
TEENAGE MUTANT NINJA TURTLES 2D: 11:55, 1:15, 3:50, 6:25, 9:00
TEENAGE MUTANT NINJA TURTLES 3D: 12:10, 5:30
WHAT IF: 1:00, 3:30, 6:00, 8:30
Mill Creek Cinema
DAWN OF THE PLANET OF THE APES 2D: 5:30, 8:30
EXPENDABLES 3: 12:05, 3:00, 5:55, 8:50
GIVER: 12:40, 3:10, 5:35, 8:05
GUARDIANS OF THE GALAXY 2D: 12:30, 3:20, 6:15, 9:10
GUARDIANS OF THE GALAXY 3D: 2:40
HUNDRED-FOOT JOURNEY: 11:55, 2:50, 5:45, 8:40
INTO THE STORM: 12:00, 2:20, 4:40, 7:00, 9:25
LET S BE COPS: 1:25, 3:55, 6:35, 9:15
TEENAGE MUTANT NINJA TURTLES 2D: 1:15, 3:50, 6:25, 9:00
TEENAGE MUTANT NINJA TURTLES 3D: 12:10
Minor Theatre
BOYHOOD: 4:25, 8:00
GUARDIANS OF THE GALAXY 2D: 3:20, 6:10, 9:00
HUNDRED-FOOT JOURNEY: 3:40, 6:25, 9:10