Where in Humboldt Will Santa Be Twerking Christmas Eve?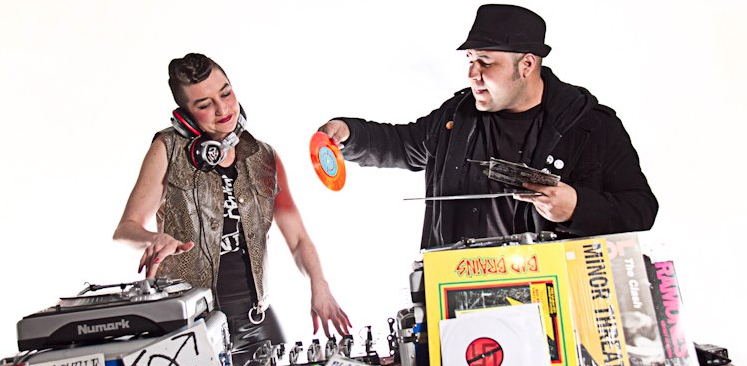 Why are we at work?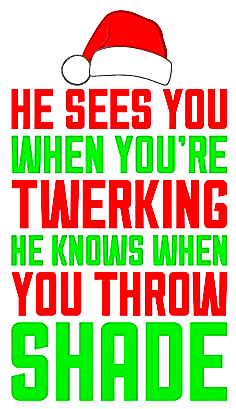 As you can imagine, the scene is pretty quiet Dec. 24. That is, of course, unless you are Humboldt's hardest working DJ duo Pressure/Anya, who could not help capitalizing on the year's most overplayed dance trend to hype their Dec. 24 crunktacular Christmas Eve ass shake.
Thus, if family togetherness is not on your itinerary tonight, direct your sleigh over to the Eureka Inn's Palm Lounge which will be converted, just for tonight, into Santa's Twerk Shop. If you're worried that this activity may negatively affect the size of tomorrow's loot pile, don't. The naughty lists are already finalized for 2013. You can get away with this.
-Andrew Goff
The Lowdown Fun Committee
Godlin Gets Behind
Events
Movie Showtimes
Broadway Cinema
AMERICAN HUSTLE: 2:10, 5:25
ANCHORMAN 2: THE LEGEND CONTINUES: 12:05, 1:00, 2:50, 3:50, 5:50
BOOK THIEF: 12:10, 3:05, 6:05
DALLAS BUYERS CLUB: 1:05
FROZEN 2D: 12:00, 2:35, 5:15
HOBBIT: THE DESOLATION OF SMAUG 2D: 1:20, 4:55
HOBBIT: THE DESOLATION OF SMAUG 3D: 11:45, 3:25
HUNGER GAMES: CATCHING FIRE: 2:20, 5:35
SAVING MR BANKS: 11:55, 2:55, 5:55
SECRET LIFE OF WALTER MITTY: 4:00
TYLER PERRY S A MADEA CHRISTMAS: 1:10, 3:55, 6:30
WALKING WITH DINOSAURS 2D: 11:50, 12:55, 3:15, 5:40
Mill Creek Cinema
AMERICAN HUSTLE: 2:00, 5:15
ANCHORMAN 2: THE LEGEND CONTINUES: 12:50, 2:35, 5:30
FROZEN 2D: 12:00, 2:40, 5:25
HOBBIT: THE DESOLATION OF SMAUG 2D: 1:30, 5:05
HOBBIT: THE DESOLATION OF SMAUG 3D: 12:20, 4:00
HUNGER GAMES: CATCHING FIRE: 1:40, 4:55
SECRET LIFE OF WALTER MITTY: 4:00
WALKING WITH DINOSAURS 2D: 12:10, 3:35, 5:55
WALKING WITH DINOSAURS 3D: 1:15
Minor Theatre
HOBBIT: THE DESOLATION OF SMAUG 2D: 1:00, 4:35
HUNGER GAMES: CATCHING FIRE: 2:05, 5:25
PHILOMENA: 1:15, 3:40, 6:05