Humboldt's Big Gay Weekend

You probably should have already clued into the fact that Humboldt's most fabulous annual weekend is imminent. We are in the midst of Humboldt Pride Week which has already included a flash mob, softball games, benefit dinners and a boat party. Woot.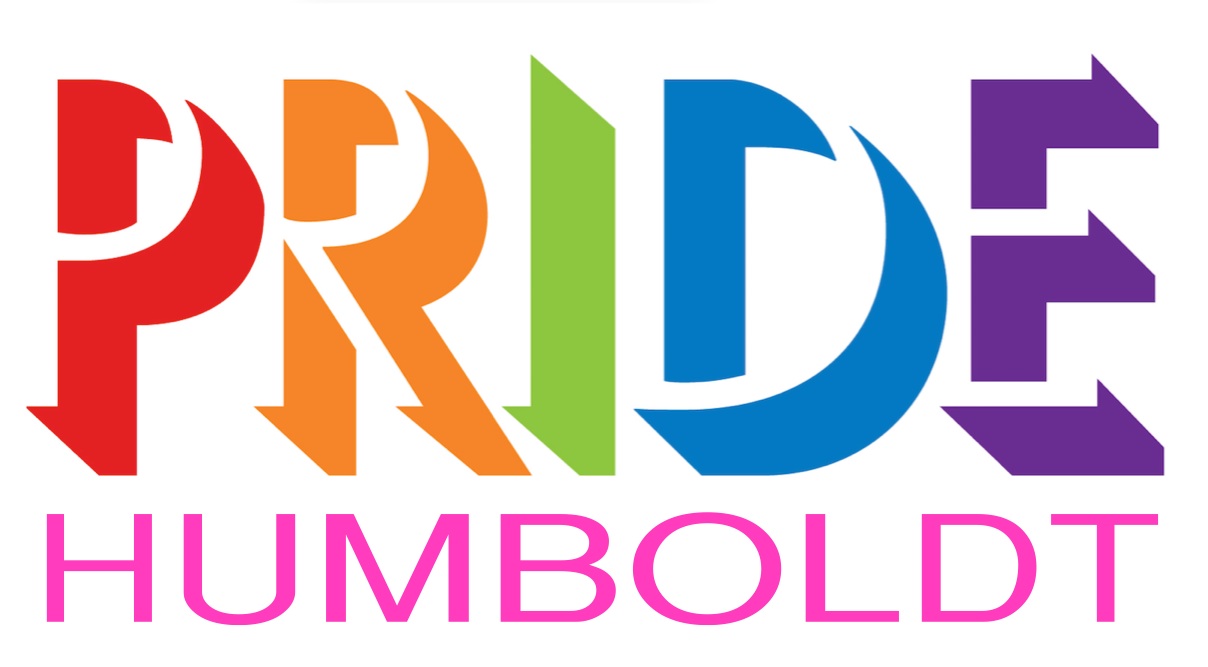 Tomorrow is the main event. The Humboldt Pride Revolution Parade and Festival will dominate Eureka all day. The sure-to-be colorful parade starts at 11:30 at First and C streets and will be led by Grand Marshall'd by Queer Humboldt's Todd Larsen. The procession will make its way to Halvorsen Park for the festival portion of the day which features your standard booths, food and beverage as well as sights and sounds by Caravan of Glam and Pressure/Anya.
Two Saturday after parties of note:
Palm Lounge: The Glamorous Pride After Party will feature continues fabulousness courtesy the aforementioned Caravan.
The Siren's Song Tavern: The Rainbow Glow party will feature the lovely Red Carpet Girls+ providing dragtastic delights.
Of course you don't have to wait 'til tomorrow to be proud. There are a pair of Pride pre-parties occurring after Arts!Arcata Friday:
HumBrews: Where's Queer Bill hosts the Rainbow Weekend Kickoff Dance Party with DJ Razorburns head of the booty shaking department.
Abruzzi: Pressure/Anya drop beats on Fabulous Friday proceedings. Dress nice.
Take pride, Humboldt.
--Andrew Goff

The Lowdown Fun Committee
Godlin Gets Behind
Events
Professor Willikers Puppet Slam
Arcata Playhouse / 8 p.m. / $10 / $8 students/members
Short form adult puppetry performance featuring live music by Tim Gray and Marla Joy and puppeteers David Ferney, Sean Powers, Mark Dupre, James Hildebrandt and special guests Mookie Cornish and Xstine Cook from the Calgary International Festival of Animated Objects!
822-1575 / Web site / View Comments
Movie Showtimes
Broadway Cinema
AS ABOVE SO BELOW: 12:00, 2:25, 4:45, 7:15, 9:40
DOLPHIN TALE 2: 12:20, 3:05, 5:50, 8:35
GIVER: 1:20, 6:25
GUARDIANS OF THE GALAXY 2D: 12:15, 3:10, 6:05, 9:00
HUNDRED-FOOT JOURNEY: 12:05, 2:55, 5:45, 8:30
IDENTICAL: 3:45, 8:40
IF I STAY: 12:10, 2:50, 5:30, 8:05
LET S BE COPS: 1:40, 4:15, 6:50, 9:30
LUCY: 2:30, 4:55, 7:20, 9:35
NO GOOD DEED: 12:25, 2:35, 4:50, 7:05, 9:20
NOVEMBER MAN: 12:50, 3:35, 6:20, 9:05
TEENAGE MUTANT NINJA TURTLES 2D: 12:00, 12:55, 3:25, 5:55, 8:25
WHEN THE GAME STANDS TALL: 1:05, 3:50, 6:30, 9:15
Mill Creek Cinema
DOLPHIN TALE 2: 12:10, 3:00, 5:45, 8:30
GIVER: 1:55, 4:20, 6:45, 9:15
GUARDIANS OF THE GALAXY 2D: 12:20, 3:15, 6:05, 9:00
IF I STAY: 12:50, 3:25, 5:55, 8:35
LET S BE COPS: 1:40, 4:15, 6:50, 9:25
NOVEMBER MAN: 12:25, 3:10, 6:00, 8:45
TEENAGE MUTANT NINJA TURTLES 2D: 1:10, 3:50, 6:25, 8:55
WHEN THE GAME STANDS TALL: 12:40, 3:35, 6:20, 9:10
Minor Theatre
BOYHOOD: 4:25, 8:00
HUNDRED-FOOT JOURNEY: 3:25, 6:15, 9:00
MAGIC IN THE MOONLIGHT: 4:10, 6:40, 9:10