Wednesday's Lowdown: Chinese Acrobats Help Humboldt Cope With Avett Loss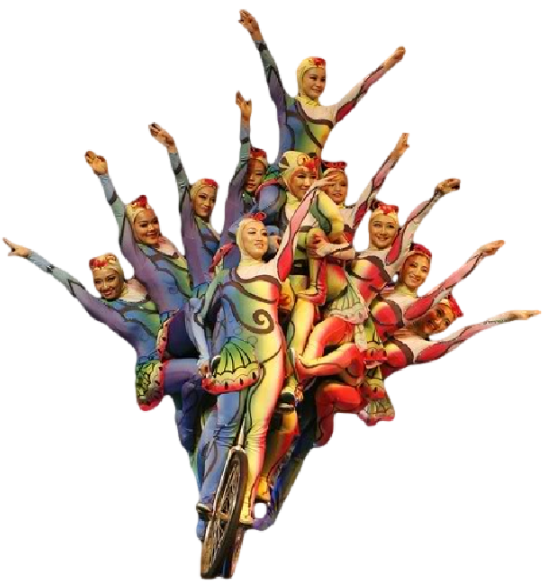 Hopefully, Humboldt has found the motivation to wipe up the tears shed over the cancelation of last night's scheduled Avett Brothers joydown. We will rebuild.
If you'd like to give specifically CenterArts an opportunity to re-inflate your soul, you could go watch some tumbling human beings at the Van Duzer Theatre Wednesday. The National Acrobats of China make their annual trek to Humboldt to make audiences forget to breathe.
Those on tighter entertainment budgets may be satiated by the Arcata Theatre Lounge's weekly celebration of horrible cinema. Here is how the venue itself promotes tonight's offering, The Doomsday Machine (1972): "Poorly written, directed and photographed, The Doomsday Machine is one of those cheap sci-fi farragos which rounds up several faded stars and then gives them nothing to work with."
Very encouraging. Trailer below.
—Andrew Goff
Events
National Acrobats of China
Van Duzer Theater / 7 p.m. / $35 / $10 HSU student
"One of the world's most riveting and prominent acrobatic companies, the National Acrobats of China continues a 2,000 year old tradition. The ensemble of 35 artfully costumed performers consistently challenges gravity with unbelievable displays of strength, grace and precision."
826-3928 / Web site / View Comments
Movie Showtimes
Broadway Cinema
AS ABOVE SO BELOW: 12:00, 2:25, 4:50, 7:15, 9:40
CALVARY: 1:20, 6:40
EXPENDABLES 3: 3:30, 8:50
GIVER: 1:00, 6:25
GUARDIANS OF THE GALAXY 2D: 12:15, 3:10, 6:05, 9:00
HUNDRED-FOOT JOURNEY: 12:05, 2:55, 5:45, 8:35
IDENTICAL: 12:25, 3:00, 5:40, 8:20
IF I STAY: 12:10, 2:50, 5:30, 8:05
LET S BE COPS: 1:40, 4:15, 6:50, 9:30
LUCY: 2:30, 4:55, 7:20, 9:40
NOVEMBER MAN: 12:50, 3:35, 6:20, 9:05
SIN CITY: A DAME TO KILL FOR 2D: 9:20
SIN CITY: A DAME TO KILL FOR 3D: 4:00
TEENAGE MUTANT NINJA TURTLES 2D: 12:00, 1:15, 3:45, 6:15, 8:45
WHEN THE GAME STANDS TALL: 1:05, 3:50, 6:30, 9:15
Mill Creek Cinema
EXPENDABLES 3: 2:55, 8:15
GIVER: 5:45
GUARDIANS OF THE GALAXY 2D: 3:15, 6:05, 9:00
IF I STAY: 3:25, 5:55, 8:30
LET S BE COPS: 4:15, 6:50, 9:25
NOVEMBER MAN: 3:10, 6:00, 8:45
SIN CITY: A DAME TO KILL FOR 2D: 6:35
SIN CITY: A DAME TO KILL FOR 3D: 3:55, 9:15
TEENAGE MUTANT NINJA TURTLES 2D: 3:50, 6:25, 8:55
WHEN THE GAME STANDS TALL: 3:35, 6:20, 9:10
Minor Theatre
BOYHOOD: 4:25, 8:00
HUNDRED-FOOT JOURNEY: 3:25, 6:15, 9:00
MAGIC IN THE MOONLIGHT: 4:10, 6:40, 9:10