Lowdown: Ladies and Gentlemen ... The Avett Brothers
UPDATE, 2:40 p.m.: Drag. The Avett Brothers have announced they need to reschedule tonight's show.
# # #
Original Post: Your Lowdown is just gonna go ahead and call Tuesday for The Avett Brothers. They are Tuesday's champion. This one's in the books.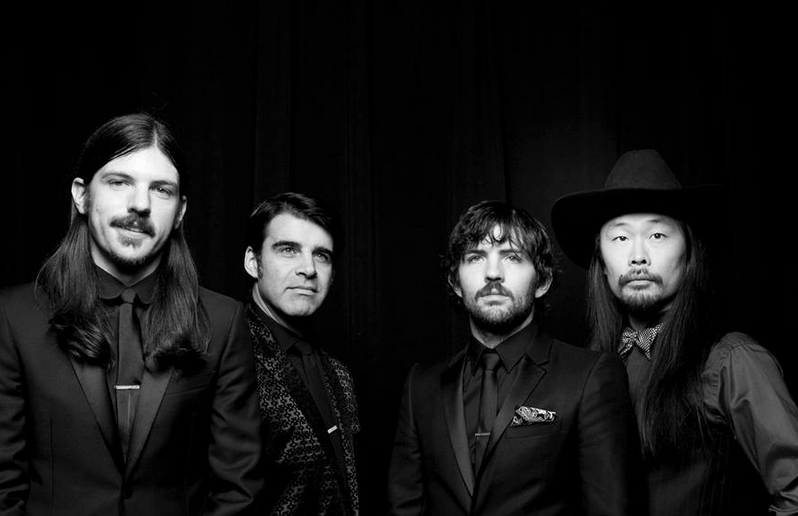 Now, of course, the Avett's show at the Van Duzer Theatre is sold out, so if you don't already have a highly priced ticket in your hot little hands you'll need to scroll the rest of the Tuesday's Lowdown for friends.
For the lucky ones, let's just go ahead and warm up with The Avett Brothers finest television moment, which occurred only a few days after Hurricane Sandy devastated New York in 2012. The Jimmy Kimmel Live performance of the song "I and Love and You" was a special request from the late night host — the track is not from the album the band was currently promoting — and was enhanced by the Brooklyn Philharmonic.
This is good.
—Andrew Goff
Events
Movie Showtimes
Broadway Cinema
AS ABOVE SO BELOW: 12:00, 2:25, 4:50, 7:15, 9:40
CALVARY: 1:20, 6:40
EXPENDABLES 3: 3:30, 8:50
GIVER: 1:00, 6:25
GUARDIANS OF THE GALAXY 2D: 12:15, 3:10, 6:05, 9:00
HUNDRED-FOOT JOURNEY: 12:05, 2:55, 5:45, 8:35
IDENTICAL: 12:25, 3:00, 5:40, 8:20
IF I STAY: 12:10, 2:50, 5:30, 8:05
LET S BE COPS: 1:40, 4:15, 6:50, 9:30
LUCY: 2:30, 4:55, 7:20, 9:40
NOVEMBER MAN: 12:50, 3:35, 6:20, 9:05
SIN CITY: A DAME TO KILL FOR 2D: 9:20
SIN CITY: A DAME TO KILL FOR 3D: 4:00
TEENAGE MUTANT NINJA TURTLES 2D: 12:00, 1:15, 3:45, 6:15, 8:45
WHEN THE GAME STANDS TALL: 1:05, 3:50, 6:30, 9:15
Mill Creek Cinema
EXPENDABLES 3: 2:55, 8:15
GIVER: 5:45
GUARDIANS OF THE GALAXY 2D: 3:15, 6:05, 9:00
IF I STAY: 3:25, 5:55, 8:30
LET S BE COPS: 4:15, 6:50, 9:25
NOVEMBER MAN: 3:10, 6:00, 8:45
SIN CITY: A DAME TO KILL FOR 2D: 6:35
SIN CITY: A DAME TO KILL FOR 3D: 3:55, 9:15
TEENAGE MUTANT NINJA TURTLES 2D: 3:50, 6:25, 8:55
WHEN THE GAME STANDS TALL: 3:35, 6:20, 9:10
Minor Theatre
BOYHOOD: 4:25, 8:00
HUNDRED-FOOT JOURNEY: 3:25, 6:15, 9:00
MAGIC IN THE MOONLIGHT: 4:10, 6:40, 9:10