Lowdown: Eureka's Gonna Be All Freaky Tonight
This Humboldt Friday features some fine musical offerings in SoHum (see the annual Halloween Boogie at the Mateel Community Center) and NoHum (Scott Pemberton is scheduled for some roof-tearing down at HumBrews, see above). But those in search of freaky should set coordinates for Eureka.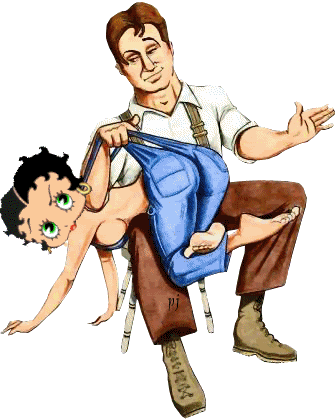 To be clear, there's a couple kinds of freaky goin' on. First, there is "traditional freaky" in the form of the continuing Haunted Mill Tour (the Lowdown hears good things). Then there's the freaky your mama warned you about in the form of Fetish Night at The Siren's Song Tavern, a space for local BDSM enthusiasts to spank each other silly. You can spank too, but only after you learn to do it correctly (there will be a demonstration).
Maybe only marginally less freaky will be the latest incarnation of Club Triangle, this at the Palm Lounge. In addition to tasty Pressure/Anya beats event organizers are encouraging donations to a scholarship fund for youth performing arts in memory of the late Dylan Ruiz. Shake it for Woof Pup.
--Andrew Goff
The Lowdown Fun Committee
Andy Approves
Events
Movie Showtimes
Broadway Cinema
ALEXANDER AND THE TERRIBLE HORRIBLE NO GOOD VERY BAD DAY: 12:10, 2:20, 4:30, 6:40, 8:45
ANNABELLE: 4:35, 9:40
BEST OF ME: 12:15, 3:10, 6:05, 8:55
BOOK OF LIFE 2D: 12:00, 3:00, 5:30
BOOK OF LIFE 3D: 12:30, 8:00
DRACULA UNTOLD: 12:40, 4:00, 6:15, 9:35
EQUALIZER: 2:15, 5:15, 8:15
FURY: 2:25, 5:35, 8:40
GONE GIRL: 1:45, 5:10, 8:30
JOHN WICK: 1:30, 4:05, 6:35, 9:10
JUDGE: 12:50, 3:05, 6:20, 8:35
MAZE RUNNER: 1:50, 7:00
OUIJA: 1:55, 4:20, 6:50, 9:20
ST VINCENT: 1:05, 3:45, 6:25, 9:05
Mill Creek Cinema
ALEXANDER AND THE TERRIBLE HORRIBLE NO GOOD VERY BAD DAY: 12:05, 1:40, 3:50, 6:00, 8:10
BEST OF ME: 12:20, 3:10, 6:05, 9:00
BOOK OF LIFE 2D: 12:30, 3:00, 5:30
BOOK OF LIFE 3D: 8:00
DRACULA UNTOLD: 12:15, 2:30, 4:50, 7:10, 9:30
FURY: 2:25, 5:35, 8:45
JUDGE: 2:10, 5:20, 8:30
OUIJA: 12:35, 2:45, 4:55, 7:05, 9:20
ST VINCENT: 1:05, 3:40, 6:15, 8:50
Minor Theatre
FURY: 5:25, 8:30
GONE GIRL: 4:55, 8:15
ST VINCENT: 3:50, 6:25, 9:00