Monday's Lowdown: DJ Shadow, Petunia and the Vipers and Beeeeeeer...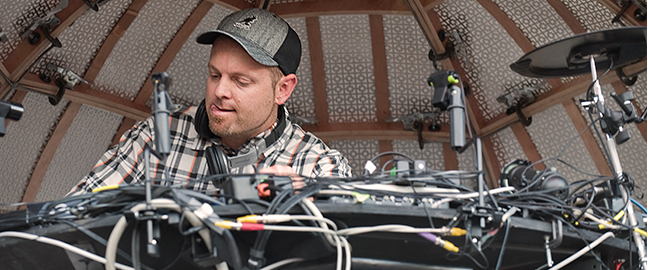 Those unafraid to convert their Mondays into fundays will note the understated presence of instrumental hip hop pioneer DJ Shadow in our fair county. The Bay Area native will drop beats on the Kate Buchanan Room as part of his "Renegades of Rhythm Tour" alongside roadmate Cut Chemist.
What else? Oh. We like this promo quote describing Petunia and the Vipers frontman: "Imagine that David Lynch and Nick Cave had a hillbilly baby. A hillbilly baby that yodeled. That's Petunia." Have that description solidified for you in the clip below and then maybe roll by upstart venue The Sanctuary in Arcata for IRL experience.
Also Monday, and all week, beer.
--Andrew Goff
Events
DJ Shadow and Cut Chemist
Kate Buchanan Room / 9:30 p.m. / $45 / $30 HSU students
This fall DJ Shadow and Cut Chemist will embark on the 'Renegades of Rhythm Tour' celebrating the legacy of hip-hop pioneer Afrika Bambaata. Shadow & Cut pulled from Bambaataa's beautifully tattered 40,000 strong vinyl collection to bring you not just Soul and Rap, but also Soca, Calypso and more.
View Comments
Movie Showtimes
Mill Creek Cinema
ANNABELLE: 4:20, 6:50, 8:25, 9:20
BOXTROLLS 2D: 3:10, 5:35, 8:00
DOLPHIN TALE 2: 3:00, 5:45
EQUALIZER: 2:55, 6:00, 9:05
GONE GIRL: 5:10, 8:35
GUARDIANS OF THE GALAXY 2D: 3:15, 6:05, 8:55
MAZE RUNNER: 3:30, 6:20, 9:10
THIS IS WHERE I LEAVE YOU: 3:35, 6:10, 8:45
Minor Theatre
GONE GIRL: 4:55, 8:15
MAZE RUNNER: 3:30, 6:10, 8:50
THIS IS WHERE I LEAVE YOU: 3:50, 6:25, 9:00