Wednesday, Nov. 26, 2014's Lowdown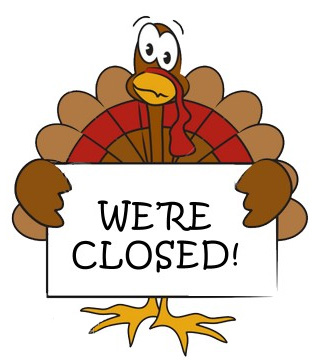 You should be helping mom set the table, anyway.
As we noted here yesterday, Humboldt's out-and-about scene is pretty quiet this week. Thankfully the Arcata Theatre Lounge ain't closing up shop just yet and are faithfully presenting their weekly Sci-Fi Pint and Pizza Night as though there werent turkeys in the oven. Does Isle of the Snake People (1968) somehow tie into Thanksgiving? Seems unlikely, but judge for yourself in the trailer below.
--AG
The Lowdown Fun Committee
Godlin Gets Behind
Events
Isle of the Snake People (1968)
Arcata Theatre Lounge / 6 p.m. / $5
"Can one crusading policeman resist the zombie babes?" The inhabitants of a small, remote island have been practicing voodoo rites and worshipping an evil priest named Damballah for years, but the local law officials generally turn a blind eye to this death cult's bizarre activities.
822-1220 / Web site / View Comments
Movie Showtimes
Broadway Cinema
BIG HERO 6 2D: 12:45, 2:35, 3:30, 6:15, 8:55
BIRDMAN: 12:25, 3:15, 6:05, 9:05
DUMB AND DUMBER TO: 1:25, 4:05, 6:50, 8:00, 9:30
HORRIBLE BOSSES 2: 12:15, 1:15, 2:55, 3:55, 5:35, 6:45, 8:15, 9:20
HUNGER GAMES: MOCKINGJAY PART 1: 12:20, 2:25, 3:20, 5:20, 6:20, 8:20, 9:15
INTERSTELLAR: 12:50, 4:30, 8:10
Mill Creek Cinema
BIG HERO 6 2D: 11:45, 2:30, 5:10, 8:00
DUMB AND DUMBER TO: 1:30, 4:10, 6:50, 9:30
HORRIBLE BOSSES 2: 12:30, 3:10, 6:40, 9:25
HUNGER GAMES: MOCKINGJAY PART 1: 11:30, 12:20, 2:25, 3:20, 5:20, 6:20, 8:20, 9:15
INTERSTELLAR: 12:15, 4:05, 7:50
PENGUINS OF MADAGASCAR 2D: 11:40, 1:10, 2:00, 3:30, 4:20, 5:50, 8:10
PENGUINS OF MADAGASCAR 3D: 6:10, 8:30
Minor Theatre
HORRIBLE BOSSES 2: 3:40, 6:20, 9:00
HUNGER GAMES: MOCKINGJAY PART 1: 2:55, 5:50, 8:45
INTERSTELLAR: 4:20, 8:00