Wednesday, May 28, 2014's Lowdown
Your Humboldt Wednesday contains Blackberry Bushes, pints, pizza and beefcakes:
Old Town's live music fuzzy blanket The Siren's Song Tavern offers an ear massage in the form of the alt-bluegrass group the Blackberry Bushes Stringband. How legit be their loveliness? Well, they are one of only two bands to twice be featured in the Humboldt Live Sessions (see one such outing above).
Again witness cinema of questionable taste during the Arcata Theatre Lounge's regular Science Fiction Pint and Pizza Night. This week's schlock? Roger Corman's The Terror (1963), a film humorous to film buffs for being shot on film sets left over from other movies (see the trailer here).
And then, of course, there will be abs (example below).
—Andrew Goff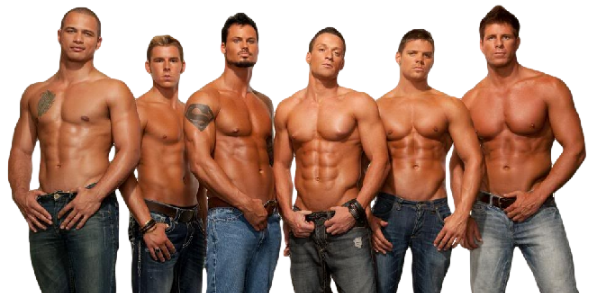 Events
Movie Showtimes
Broadway Cinema
AMAZING SPIDER MAN 2 2D: 1:30, 8:10
AMAZING SPIDER MAN 2 3D: 4:50
BLENDED: 2:40, 5:30, 8:20
CAPTAIN AMERICA: THE WINTER SOLDIER 2D: 2:45, 8:05
GODZILLA 2D: 12:10, 3:15, 6:15, 9:15
GODZILLA 3D: 11:55, 2:50, 5:50, 8:50
HEAVEN IS FOR REAL: 12:15, 5:40
MILLION DOLLAR ARM: 12:20, 3:15, 6:10, 9:05
MOMS NIGHT OUT: 12:50, 3:25, 5:55, 8:25
NEIGHBORS: 2:10, 4:40, 7:10, 9:40
OTHER WOMAN: 6:45, 9:25
RAILWAY MAN: 1:25, 4:10, 6:50, 9:30
RIO 2 2D: 1:35, 4:10
X-MEN: DAYS OF FUTURE PAST 2D: 12:00, 3:00, 6:05, 9:10
X-MEN: DAYS OF FUTURE PAST 3D: 2:30, 5:35, 8:40
Mill Creek Cinema
AMAZING SPIDER MAN 2 2D: 8:15
AMAZING SPIDER MAN 2 3D: 4:55
BLENDED: 3:50, 6:40, 9:30
GODZILLA 2D: 2:40, 5:40, 8:40
GODZILLA 3D: 3:10, 6:10, 9:10
MILLION DOLLAR ARM: 3:00, 6:00, 8:50
NEIGHBORS: 4:40, 7:10, 9:40
X-MEN: DAYS OF FUTURE PAST 2D: 2:50, 5:55, 9:00
X-MEN: DAYS OF FUTURE PAST 3D: 3:20, 6:20, 9:20
Minor Theatre
GODZILLA 2D: 2:50, 5:40, 8:35
MILLION DOLLAR ARM: 2:35, 5:25, 8:15
X-MEN: DAYS OF FUTURE PAST 2D: 3:10, 6:10, 9:10