Saturday Lowdown: Non-Kinetic Things You Could Do Today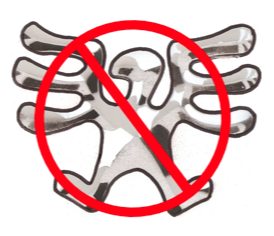 Kinetics will dominate most of Humboldt's Memorial Day Weekend mind space (and LoCO will add to that with our coverage later today, for sure). But if you are allergic to Rutabaga Queens or whatever, there are actually other things you could do Saturday:
Some guy named Bob Dylan is turning 73 today. Celebrating in his absence, a ton of local musicians will gather out at Mad River Brewery in (hopefully) sunny Tangled-up-and-Blue Lake to play and sing songs penned by the '60s icon. Bring your voice.
The anti-GMO crowd will be out in full force as they March Against Monsanto through Eureka's Old Town. The sure-to-be-colorful chants will have rhythm added to them by local Samba drummers. Bring a sign.
McKenna Faith ain't doing to bad for herself. The young, Mendocino County-born, Nashville-connected country singer has been touring the nation in support of her hit "We Like Trucks." The video (below) for the song was shot in Mendo section of the Eel River and features, what else, pickups tearing up the riverbed. Crazy kids. Anywho, she'll be at Bear River Casino tonight. Bring a truck.
--Andrew Goff
The Lowdown Fun Committee
Andy Approves
Events
Movie Showtimes
Broadway Cinema
AMAZING SPIDER MAN 2 2D: 1:30, 8:10
AMAZING SPIDER MAN 2 3D: 4:50
BLENDED: 11:50, 2:40, 5:30, 8:20
CAPTAIN AMERICA: THE WINTER SOLDIER 2D: 2:45, 8:05
GODZILLA 2D: 12:10, 3:15, 6:15, 9:15
GODZILLA 3D: 11:55, 2:50, 5:50, 8:50
HEAVEN IS FOR REAL: 12:15, 5:40
MILLION DOLLAR ARM: 12:20, 3:15, 6:10, 9:05
MOMS NIGHT OUT: 12:50, 3:25, 5:55, 8:25
NEIGHBORS: 11:45, 2:10, 4:40, 7:10, 9:40
OTHER WOMAN: 6:45, 9:25
RAILWAY MAN: 1:25, 4:10, 6:50, 9:30
RIO 2 2D: 1:35, 4:10
X-MEN: DAYS OF FUTURE PAST 2D: 12:00, 3:00, 6:05, 9:10
X-MEN: DAYS OF FUTURE PAST 3D: 11:30, 2:30, 5:35, 8:40
Mill Creek Cinema
AMAZING SPIDER MAN 2 2D: 1:35, 8:15
AMAZING SPIDER MAN 2 3D: 4:55
BLENDED: 1:00, 3:50, 6:40, 9:30
GODZILLA 2D: 11:45, 2:40, 5:40, 8:40
GODZILLA 3D: 12:10, 3:10, 6:10, 9:10
MILLION DOLLAR ARM: 12:00, 3:00, 6:00, 8:50
NEIGHBORS: 2:15, 4:40, 7:10, 9:40
X-MEN: DAYS OF FUTURE PAST 2D: 11:50, 2:50, 5:55, 9:00
X-MEN: DAYS OF FUTURE PAST 3D: 12:20, 3:20, 6:20, 9:20
Minor Theatre
GODZILLA 2D: 12:00, 2:50, 5:40, 8:35
MILLION DOLLAR ARM: 11:50, 2:35, 5:25, 8:15
X-MEN: DAYS OF FUTURE PAST 2D: 12:15, 3:10, 6:10, 9:10