LoCO Will Be the Weekend's Kinetic Koverage Kings ... (Dammit)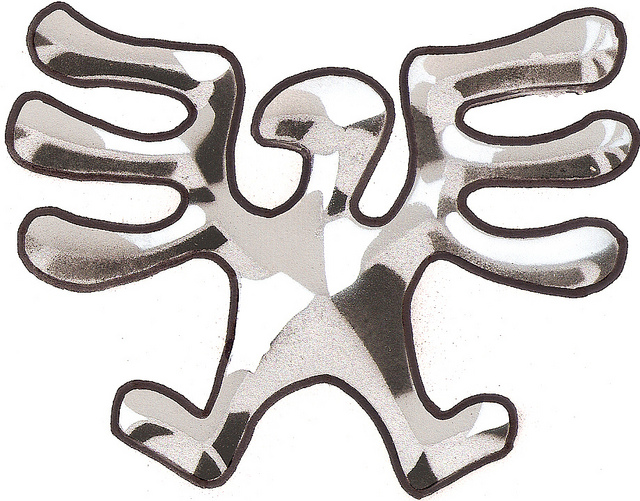 We'll start off by reminding y'all that the Lost Koast Outpost will be the place to view photos and video of every single goddamn sculpture rolling in this weekend's Kinetic Grand Championship. We dig on glory here.
As far as Friday night is koncerned, you can get yourself into the korrect glorious spirits at the Eureka Theatre's skreening of Stanley Kramer's It's a Mad, Mad, Mad, Mad World, a film whose wacky DNA can be found in Hobart's race's khromosomes.
(Note: We here at LoKO are just going to apologize in advance for the fact that many hard "C"s will be replaced by "K"s this weekend. It's a stupid, stupid kinetic tradition. We are very sorry.)
Also tonight, standup up-and-goer Keith Lowell Jensen headlines a night of too many comedians at the Arcata Theatre Lounge. See him wish aloud that Sudafed were as readily available as meth in the video below.
—Andrew Goff
The Lowdown Fun Committee
Andy Approves
Events
Movie Showtimes
Broadway Cinema
AMAZING SPIDER MAN 2 2D: 1:30, 8:10
AMAZING SPIDER MAN 2 3D: 4:50
BLENDED: 11:50, 2:40, 5:30, 8:20
CAPTAIN AMERICA: THE WINTER SOLDIER 2D: 2:45, 8:05
GODZILLA 2D: 12:10, 3:15, 6:15, 9:15
GODZILLA 3D: 11:55, 2:50, 5:50, 8:50
HEAVEN IS FOR REAL: 12:15, 5:40
MILLION DOLLAR ARM: 12:20, 3:15, 6:10, 9:05
MOMS NIGHT OUT: 12:50, 3:25, 5:55, 8:25
NEIGHBORS: 11:45, 2:10, 4:40, 7:10, 9:40
OTHER WOMAN: 6:45, 9:25
RAILWAY MAN: 1:25, 4:10, 6:50, 9:30
RIO 2 2D: 1:35, 4:10
X-MEN: DAYS OF FUTURE PAST 2D: 12:00, 3:00, 6:05, 9:10
X-MEN: DAYS OF FUTURE PAST 3D: 11:30, 2:30, 5:35, 8:40
Mill Creek Cinema
AMAZING SPIDER MAN 2 2D: 1:35, 8:15
AMAZING SPIDER MAN 2 3D: 4:55
BLENDED: 1:00, 3:50, 6:40, 9:30
GODZILLA 2D: 11:45, 2:40, 5:40, 8:40
GODZILLA 3D: 12:10, 3:10, 6:10, 9:10
MILLION DOLLAR ARM: 12:00, 3:00, 6:00, 8:50
NEIGHBORS: 2:15, 4:40, 7:10, 9:40
X-MEN: DAYS OF FUTURE PAST 2D: 11:50, 2:50, 5:55, 9:00
X-MEN: DAYS OF FUTURE PAST 3D: 12:20, 3:20, 6:20, 9:20
Minor Theatre
GODZILLA 2D: 2:50, 5:40, 8:35
MILLION DOLLAR ARM: 2:35, 5:25, 8:15
X-MEN: DAYS OF FUTURE PAST 2D: 3:10, 6:10, 9:10