Wednesday, May 21, 2014's Lowdown
It's feeling a bit quieter in Humboldt. With the exception of all the Kinetic goofiness, the lead up to the Memorial Day weekend is often a quiet one in Humboldt. The students have vacated. Families are planning their road trips. People are in their own worlds.
As far as Wednesday night is concerned, your Lowdown will again champion the Arcata Theatre Lounge's trusty Sci-Fi Pint and Pizza Night. This week the ATL film gods have choses to subject us all to Legend of the Eight Samurai (1983), a Japanese martial arts fantasy film, the odd trailer for which can be absorbed above. Hi. Ya.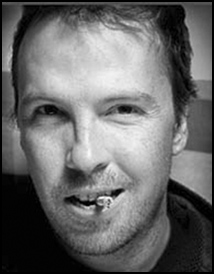 Speaking of the ATL though, it was announced yesterday that, thanks to the comedy boosters at Savage Henry Magazine, the venue will host prominent stand up comic Doug Stanhope on June 21. Your Lowdown is a fan and thus recommends you snag up tickets in advance. We'll also take this chance to plug the Lowdown Lookahead, since that is the place you would have first seen such a future fun announcement. OK. We're done.
Anywho, more Wednesday human clusters below.
--Andrew Goff
Events
Movie Showtimes
Broadway Cinema
AMAZING SPIDER MAN 2 2D: 12:30, 6:20, 9:00
AMAZING SPIDER MAN 2 3D: 3:20
CAPTAIN AMERICA: THE WINTER SOLDIER 2D: 2:05, 5:15, 8:25
DIVERGENT: 4:55, 8:00
FADING GIGOLO: 4:30, 9:25
GOD S NOT DEAD: 5:20, 8:10
GODZILLA 2D: 12:10, 3:15, 6:15, 9:15
GODZILLA 3D: 11:50, 2:45, 5:40, 8:40
GRAND BUDAPEST HOTEL: 1:55, 7:00
HEAVEN IS FOR REAL: 11:55, 2:30, 5:00, 7:30
LEGENDS OF OZ: DORTHY S RETURN 2D: 12:20, 2:40
MILLION DOLLAR ARM: 12:05, 3:00, 5:55, 8:55
NEIGHBORS: 12:00, 12:55, 2:25, 3:50, 5:30, 6:35, 8:15, 9:40
OTHER WOMAN: 1:30, 4:10, 6:50, 9:30
RIO 2 2D: 12:15, 2:55
Mill Creek Cinema
AMAZING SPIDER MAN 2 2D: 5:55
AMAZING SPIDER MAN 2 3D: 2:45, 9:05
CAPTAIN AMERICA: THE WINTER SOLDIER 2D: 8:00
GODZILLA 2D: 2:40, 5:40, 8:40
GODZILLA 3D: 3:15, 6:15, 9:15
HEAVEN IS FOR REAL: 3:20, 5:45, 8:20
LEGENDS OF OZ: DORTHY S RETURN 2D: 3:05
MILLION DOLLAR ARM: 3:00, 6:00, 8:55
NEIGHBORS: 4:30, 7:00, 9:30
OTHER WOMAN: 4:05, 6:45, 9:25
RIO 2 2D: 5:25
Minor Theatre
GODZILLA 2D: 3:15, 6:15, 9:10
GRAND BUDAPEST HOTEL: 3:25, 5:45, 8:10
MILLION DOLLAR ARM: 3:00, 5:55, 8:55