If Winning Guitars Signed by Everclear Has Always Been a Dream of Yours, You'll Need to Hurry …

Supposin' you have ears and eyes, you are likely already aware that post-grunge hitmakers Everclear will be erecting a '90s time machine inside Cher-ae Heights Casino's cavernous bingo hall on Friday night.
(Before we proceed … don't, for one second, act like you don't want to sing/scream "Swim out past the breakers and watch the world die" while staring at a slightly older Art Alexakis. You are not above that, human. OK? Great.)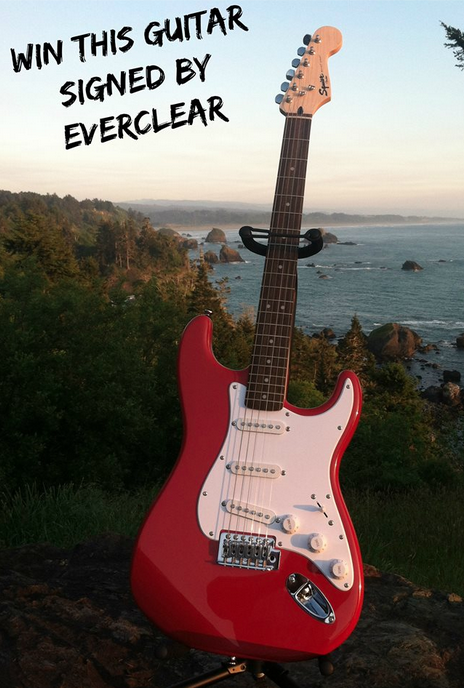 Anywho, in conjunction with their imminent nostalgic rock show, Cher-ae Heights has convinced the band to sign the Squier Stratocaster pictured to the right, over there. Yeah. Would you like to win that thing? You would! All right. Well, all you have to do is click this link, fork over the email address you use for entering contests, then you will be provided a link all your own. With this new link you are expected to convince your friends to vote you into rockstar-signed guitar ownership.
Can you figure all this web trickery out? We have faith that you can, internet soldier.
# # #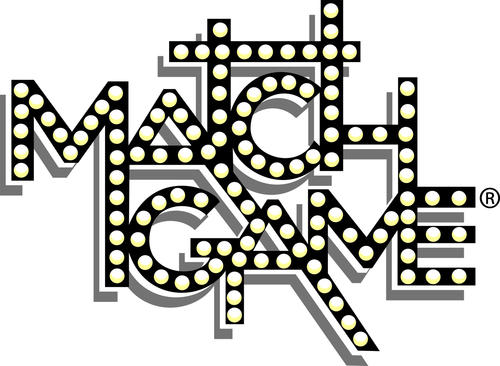 As far as Thursday is concerned, your Lowdown will note that the funny peddlers at Savage Henry Magazine felt that their first attempt at resurrecting the '70s game show Match Game live on stage at HumBrews went so well that they are resurrecting the concept on this very night. Perhaps the event will fill in "I got nothing to do tonight, so I think I'll stumble over to (blank)."
--Andrew Goff
The Lowdown Fun Committee
Andy Approves
Events
Movie Showtimes
Broadway Cinema
AMAZING SPIDER MAN 2 2D: 11:55, 2:25, 5:45, 9:05
AMAZING SPIDER MAN 2 3D: 1:35, 4:55, 8:15
BEARS: 1:10, 3:20
BRICK MANSIONS: 4:50, 9:40
CAPTAIN AMERICA: THE WINTER SOLDIER 2D: 2:05, 5:15, 8:25
DIVERGENT: 12:45, 6:35
GOD S NOT DEAD: 2:15
GODZILLA 3D: 7:00
GRAND BUDAPEST HOTEL: 5:30, 7:55
HEAVEN IS FOR REAL: 12:00, 3:45, 6:15, 8:45
LEGENDS OF OZ: DORTHY S RETURN 2D: 12:05, 3:10, 5:35, 8:00
LEGENDS OF OZ: DORTHY S RETURN 3D: 1:25
NEIGHBORS: 1:00, 2:00, 3:30, 4:30, 6:00, 7:00, 8:30, 9:30
OTHER WOMAN: 12:55, 3:40, 6:30, 9:15
QUIET ONES: 3:55, 9:45
RIO 2 2D: 12:10, 2:45, 5:20, 7:50
Mill Creek Cinema
AMAZING SPIDER MAN 2 2D: 2:45, 6:00, 9:15
AMAZING SPIDER MAN 2 3D: 5:30, 8:45
CAPTAIN AMERICA: THE WINTER SOLDIER 2D: 6:05, 9:05
CAPTAIN AMERICA: THE WINTER SOLDIER 3D: 2:55
GODZILLA 3D: 7:00
HEAVEN IS FOR REAL: 3:20, 5:50, 8:20
LEGENDS OF OZ: DORTHY S RETURN 2D: 3:50, 6:15, 8:30
LEGENDS OF OZ: DORTHY S RETURN 3D: 3:15
NEIGHBORS: 4:30, 7:00, 9:30
OTHER WOMAN: 4:05, 9:25
RIO 2 2D: 3:05, 5:40, 8:15
Minor Theatre
AMAZING SPIDER MAN 2 2D: 5:20, 8:40
FADING GIGOLO: 4:05, 6:30, 8:55
GODZILLA 2D: 7:00
GRAND BUDAPEST HOTEL: 4:15, 9:10