Lowdown: Brew at the Zoo And the Rest of Saturday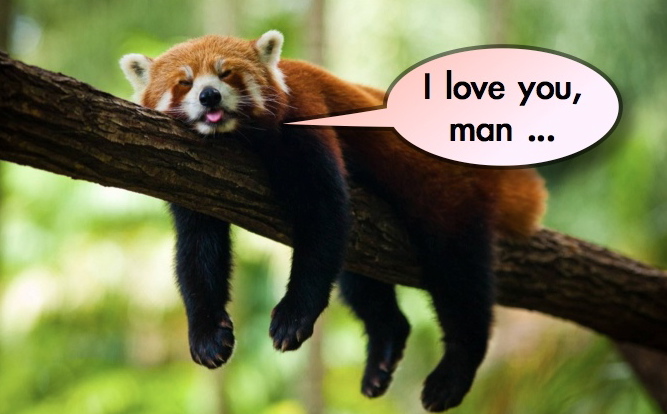 For those of you that want to simultaneously experience the fuzzy and the fizzy, you're in luck! Saturday sees the return of Brew at the Zoo, the Sequoia Park Zoo's annual fundraiser pairing beers from regional breweries with close encounters of the animal kind.
Music provided by The Hip Joint and Vintage Rock 'N' Soul. For your other less sudsy Saturday options, explore your Lowdown below.
-Andrew Goff
The Lowdown Fun Committee
Andy Approves
Events
Movie Showtimes
Broadway Cinema
AMAZING SPIDER MAN 2 2D: 11:55, 2:25, 5:45, 9:05
AMAZING SPIDER MAN 2 3D: 1:35, 4:55, 8:15
BEARS: 1:10, 3:20
BRICK MANSIONS: 4:50, 9:40
CAPTAIN AMERICA: THE WINTER SOLDIER 2D: 2:05, 5:15, 8:25
DIVERGENT: 12:45, 6:35
GOD S NOT DEAD: 2:15, 7:05
GRAND BUDAPEST HOTEL: 5:30, 7:55
HEAVEN IS FOR REAL: 12:00, 3:45, 6:15, 8:45
LEGENDS OF OZ: DORTHY S RETURN 2D: 12:05, 3:10, 5:35, 8:00
LEGENDS OF OZ: DORTHY S RETURN 3D: 1:25
NEIGHBORS: 1:00, 2:00, 3:30, 4:30, 6:00, 7:00, 8:30, 9:30
OTHER WOMAN: 12:55, 3:40, 6:30, 9:15
QUIET ONES: 3:55, 9:45
RIO 2 2D: 12:10, 2:45, 5:20, 7:50
Mill Creek Cinema
AMAZING SPIDER MAN 2 2D: 11:30, 2:45, 6:00, 9:15
AMAZING SPIDER MAN 2 3D: 12:00, 5:30, 8:45
CAPTAIN AMERICA: THE WINTER SOLDIER 2D: 11:50, 6:05, 9:05
CAPTAIN AMERICA: THE WINTER SOLDIER 3D: 2:55
HEAVEN IS FOR REAL: 12:45, 3:20, 5:50, 8:20
LEGENDS OF OZ: DORTHY S RETURN 2D: 1:20, 3:50, 6:15, 8:30
LEGENDS OF OZ: DORTHY S RETURN 3D: 3:15
NEIGHBORS: 2:00, 4:30, 7:00, 9:30
OTHER WOMAN: 1:25, 4:05, 6:45, 9:25
RIO 2 2D: 12:30, 3:05, 5:40, 8:15
Minor Theatre
AMAZING SPIDER MAN 2 2D: 2:00, 5:20, 8:40
FADING GIGOLO: 1:40, 4:05, 6:30, 8:55
GRAND BUDAPEST HOTEL: 1:50, 4:15, 6:45, 9:10