Arcata Wins Friday By Default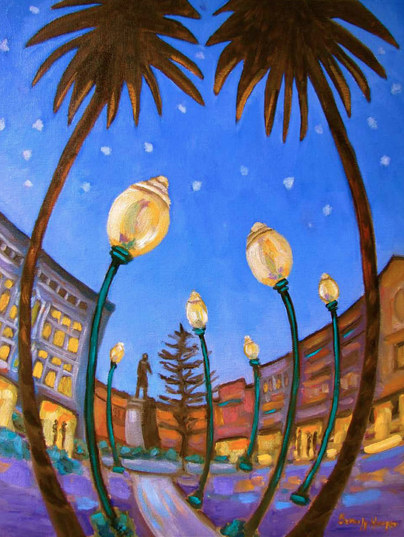 Much of your Humboldt Friday vibrance will center around Arcata thanks to the calendar aging dictating that tonight be Arts Arcata. It's your monthly meander, Humboldt!
After you've taken in the sights and sounds on and around the Plaza, perhaps stumble down to the Arcata Playhouse where tonight singer/songwriter/violinist-led string trio Laura Cortese and the Dance Cards will peddle their aural wares. Sample their atmosphere below and/or stroll through Friday's Lowdown listings farther down.
--Andrew Goff
The Lowdown Fun Committee
Andy Approves
Events
Movie Showtimes
Broadway Cinema
AMAZING SPIDER MAN 2 2D: 11:55, 2:25, 5:45, 9:05
AMAZING SPIDER MAN 2 3D: 1:35, 4:55, 8:15
BEARS: 1:10, 3:20
BRICK MANSIONS: 4:50, 9:40
CAPTAIN AMERICA: THE WINTER SOLDIER 2D: 2:05, 5:15, 8:25
DIVERGENT: 12:45, 6:35
GOD S NOT DEAD: 2:15, 7:05
GRAND BUDAPEST HOTEL: 5:30, 7:55
HEAVEN IS FOR REAL: 12:00, 3:45, 6:15, 8:45
LEGENDS OF OZ: DORTHY S RETURN 2D: 12:05, 3:10, 5:35, 8:00
LEGENDS OF OZ: DORTHY S RETURN 3D: 1:25
NEIGHBORS: 1:00, 2:00, 3:30, 4:30, 6:00, 7:00, 8:30, 9:30
OTHER WOMAN: 12:55, 3:40, 6:30, 9:15
QUIET ONES: 3:55, 9:45
RIO 2 2D: 12:10, 2:45, 5:20, 7:50
Mill Creek Cinema
AMAZING SPIDER MAN 2 2D: 11:30, 2:45, 6:00, 9:15
AMAZING SPIDER MAN 2 3D: 12:00, 5:30, 8:45
CAPTAIN AMERICA: THE WINTER SOLDIER 2D: 11:50, 6:05, 9:05
CAPTAIN AMERICA: THE WINTER SOLDIER 3D: 2:55
HEAVEN IS FOR REAL: 12:45, 3:20, 5:50, 8:20
LEGENDS OF OZ: DORTHY S RETURN 2D: 1:20, 3:50, 6:15, 8:30
LEGENDS OF OZ: DORTHY S RETURN 3D: 3:15
NEIGHBORS: 2:00, 4:30, 7:00, 9:30
OTHER WOMAN: 1:25, 4:05, 6:45, 9:25
RIO 2 2D: 12:30, 3:05, 5:40, 8:15
Minor Theatre
AMAZING SPIDER MAN 2 2D: 5:20, 8:40
FADING GIGOLO: 4:05, 6:30, 8:55
GRAND BUDAPEST HOTEL: 4:15, 6:45, 9:10