Lowdown: Cinco de Meh-o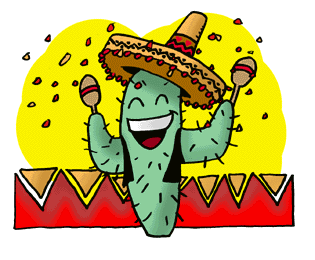 Apparently one sure fire way to make sure Humboldt mostly ignores Cinco de Mayo is to let the holiday fall on a Monday. Not a whole lot of fiestas out there, amigos.
Peruse the slim pickings below. Praise to the fine folks at The Siren's Song Tavern and Persimmons Garden Gallery for taking a stab at Monday joy — both venues are giving Cinco de Mayo a go by featuring local high-energy groups Gunsafe and The Latin Peppers, respectively.
Gracias for the effort, y'all.
-AG
Events
Movie Showtimes
Broadway Cinema
AMAZING SPIDER MAN 2 2D: 11:30, 12:15, 2:40, 6:00, 7:45, 9:20
AMAZING SPIDER MAN 2 3D: 1:50, 5:15, 8:35
BEARS: 1:00, 3:15, 5:25
BRICK MANSIONS: 2:10, 4:30, 6:55, 9:25
CAPTAIN AMERICA: THE WINTER SOLDIER 2D: 11:40, 2:50, 5:55, 9:00
DIVERGENT: 12:50, 6:35
GOD S NOT DEAD: 2:00, 7:00
GRAND BUDAPEST HOTEL: 12:30, 3:05, 5:40, 8:15
HAUNTED HOUSE 2: 4:45, 9:45
HEAVEN IS FOR REAL: 12:35, 3:25, 6:15, 8:45
OTHER WOMAN: 12:45, 3:35, 6:20, 9:05
QUIET ONES: 3:55, 9:40
RIO 2 2D: 12:10, 2:55, 5:35, 8:10
TRANSCENDENCE: 3:30, 6:25, 9:10
Mill Creek Cinema
AMAZING SPIDER MAN 2 2D: 2:45, 6:00, 9:15
AMAZING SPIDER MAN 2 3D: 4:50, 8:10
BEARS: 4:20
BRICK MANSIONS: 4:45, 7:10, 9:30
CAPTAIN AMERICA: THE WINTER SOLDIER 2D: 6:05, 9:05
CAPTAIN AMERICA: THE WINTER SOLDIER 3D: 2:55
HEAVEN IS FOR REAL: 3:15, 5:50, 8:25
OTHER WOMAN: 3:35, 6:15, 8:55
RIO 2 2D: 3:05, 5:40, 8:15
TRANSCENDENCE: 6:30, 9:20
Minor Theatre
AMAZING SPIDER MAN 2 2D: 5:20, 8:40
GRAND BUDAPEST HOTEL: 4:10, 6:40, 9:10
LE WEEK-END: 3:40, 6:00, 8:20