Lowdown: Friday's Fun Clusters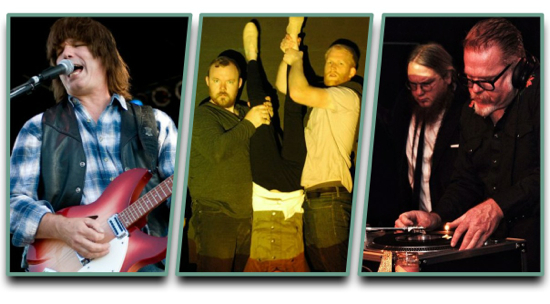 It's gonna be a packed Humboldt weekend. Sorry, lonely couches. For specifically Friday fun-seekers, The Best of Humboldt Fair, Korbel V and the Humboldt Crabs may be on your agenda, but you could also hit 'em all up tomorrow. The things below only happen tonight:
How could a room filled with people singing and rocking out to Creedence Clearwater Revival songs be bad? Bear River Casino puts this theory to the test hosting earnest John Fogerty impersonator Randy Linder and his CCR tribute band.
Humboldt's monthly adult funk prom returns. Missing Link Records' Soul Night 32 again will test the strength of HumBrews' dance floor with special sets tonight by DJ Red and Spaceman Spliff.
Keep it mellow in Old Town at the Siren's Song Tavern with Oregon-based indie band Yaquina Bay. Sample their restraint in the YouTube clip below.
--Andrew Goff
The Lowdown Fun Committee
Andy Approves
Events
Movie Showtimes
Broadway Cinema
22 JUMP STREET: 1:00, 3:45, 6:30, 8:00, 9:15
CHEF: 12:10, 2:55, 5:40, 8:25
EDGE OF TOMORROW 2D: 3:35, 8:55
EDGE OF TOMORROW 3D: 12:30, 5:55
FAULT IN OUR STARS: 11:45, 2:40, 5:35, 8:40
HOW TO TRAIN YOUR DRAGON 2 2D: 11:50, 12:50, 2:25, 5:00, 6:00, 7:35
HOW TO TRAIN YOUR DRAGON 2 3D: 3:25, 8:35
JERSEY BOYS: 11:55, 3:00, 6:05, 9:10
MALEFICENT 2D: 12:15, 1:05, 2:50, 5:25, 6:25
MALEFICENT 3D: 3:20, 8:45
MILLION WAYS TO DIE IN THE WEST: 1:50, 7:00
NEIGHBORS: 4:35, 9:45
THINK LIKE A MAN TOO: 1:35, 4:15, 6:55, 9:35
X-MEN: DAYS OF FUTURE PAST 2D: 2:15, 5:20, 8:20
Mill Creek Cinema
22 JUMP STREET: 1:15, 4:00, 6:45, 9:30
EDGE OF TOMORROW 2D: 3:45, 9:10
EDGE OF TOMORROW 3D: 12:30, 6:10
FAULT IN OUR STARS: 12:00, 2:55, 5:50, 8:45
HOW TO TRAIN YOUR DRAGON 2 2D: 11:55, 12:55, 2:30, 3:25, 5:05, 6:00, 7:40
HOW TO TRAIN YOUR DRAGON 2 3D: 8:30
JERSEY BOYS: 11:50, 2:50, 5:55, 9:00
MALEFICENT 2D: 1:00, 3:15, 6:30
MALEFICENT 3D: 8:50
MILLION WAYS TO DIE IN THE WEST: 3:35, 9:20
X-MEN: DAYS OF FUTURE PAST 2D: 12:35, 6:20
Minor Theatre
CHEF: 3:40, 6:20, 9:00
IDA: 3:50, 5:55, 8:00
ROVER: 4:15, 6:45, 9:15