Lowdown: Resisting Temptation at the Arcata Ball Park Tonight

Oof.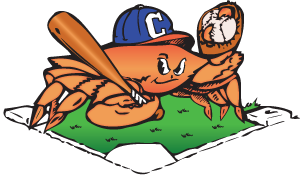 The next couple evenings are going to be rough ones in the Arcata Ball Park. Not so much for the Humboldt Crabs — they tend to steamroll their hapless "competition" without incident. No, it's the fans in the stands that will be forced to wrestle with their conscience on how they should or should not heckle the Crabbies most hilariously named annual non-threat … The Healdsburg Prune Packers! Ack! That's gonna be a verbal blood bath.
If you want to steer clear of insult temptation you could plan a Tuesday evening at The Palm Lounge where Eugene-based grungabilly racket makers The Sawyer Family are charged with leading the off night party. Sample their softer side below and/or peruse the rest of your Tuesday Lowdown farther down.
—Andrew Goff
Events
Movie Showtimes
Broadway Cinema
BLENDED: 3:30, 9:15
CHEF: 1:05, 3:55, 6:40, 9:25
EDGE OF TOMORROW 2D: 2:20, 3:35, 5:15, 8:10, 9:00
EDGE OF TOMORROW 3D: 12:30, 5:55
FAULT IN OUR STARS: 11:45, 2:40, 5:35, 8:35
GODZILLA 2D: 2:55, 8:50
GODZILLA 3D: 11:55, 5:50
MALEFICENT 2D: 12:10, 1:00, 2:50, 5:25, 6:25, 8:00
MALEFICENT 3D: 3:20, 8:45
MILLION DOLLAR ARM: 12:35, 6:15
MILLION WAYS TO DIE IN THE WEST: 1:15, 4:00, 6:45, 9:30
NEIGHBORS: 11:50, 2:10, 4:45, 7:10, 9:40
REDWOOD HIGHWAY: 12:15, 2:35, 5:00, 7:20
X-MEN: DAYS OF FUTURE PAST 2D: 12:00, 6:05, 9:10
X-MEN: DAYS OF FUTURE PAST 3D: 3:00
Mill Creek Cinema
BLENDED: 3:35, 9:25
EDGE OF TOMORROW 2D: 3:45, 9:10
EDGE OF TOMORROW 3D: 6:00
FAULT IN OUR STARS: 2:55, 5:50, 8:50
GODZILLA 3D: 6:25
MALEFICENT 2D: 2:45, 5:15, 6:35, 7:45
MALEFICENT 3D: 3:25, 8:45
MILLION WAYS TO DIE IN THE WEST: 4:00, 6:50, 9:35
REDWOOD HIGHWAY: 4:20, 6:40, 9:00
X-MEN: DAYS OF FUTURE PAST 2D: 3:05, 6:10
X-MEN: DAYS OF FUTURE PAST 3D: 9:15
Minor Theatre
BELLE: 3:20, 5:50, 8:20
CHEF: 3:40, 6:25, 9:10
X-MEN: DAYS OF FUTURE PAST 2D: 3:10, 6:05, 9:00