Friday, June 6's Lowdown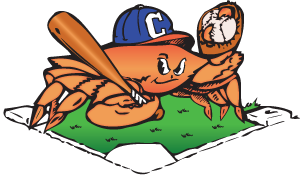 Comparatively, we're calling this a pretty low-key Friday for Humboldt. Hmm. Maybe you missed the opening weekend of the Humboldt Crabs slaughtering all comers. If that is the case, you're required to get out to a game this weekend to watch them club Seals. Tonight perchance.
Down at the Ferndale Repertory Theatre, they're opening The Dixie Swim Club, a story of five college friends who reconnect and validate the hell out of each other. Very touching. Show runs for the next three weeks.
Oh! Or. For some reason the vibrant Ocean Night crowd scheduled this month's film screening for a Friday. Do you crave environmentally savvy chit chat over beer? Do you like raffles? Do you want to see Disney's eye-popping Oceans documentary on the big screen (trailer below)? These are reasons you would go to that.
The Lowdown Fun Committee
Andy Approves
Events
Movie Showtimes
Broadway Cinema
BLENDED: 3:30, 9:15
CHEF: 1:05, 3:55, 6:40, 9:25
EDGE OF TOMORROW 2D: 2:20, 3:35, 5:15, 8:10, 9:00
EDGE OF TOMORROW 3D: 12:30, 5:55
FAULT IN OUR STARS: 11:45, 2:40, 5:35, 8:35
GODZILLA 2D: 2:55, 8:50
GODZILLA 3D: 11:55, 5:50
MALEFICENT 2D: 12:10, 1:00, 2:50, 5:25, 6:25, 8:00
MALEFICENT 3D: 3:20, 8:45
MILLION DOLLAR ARM: 12:35, 6:15
MILLION WAYS TO DIE IN THE WEST: 1:15, 4:00, 6:45, 9:30
NEIGHBORS: 11:50, 2:10, 4:45, 7:10, 9:40
REDWOOD HIGHWAY: 12:15, 2:35, 5:00, 7:20
X-MEN: DAYS OF FUTURE PAST 2D: 12:00, 6:05, 9:10
X-MEN: DAYS OF FUTURE PAST 3D: 3:00
Mill Creek Cinema
BLENDED: 3:35, 9:25
EDGE OF TOMORROW 2D: 3:45, 9:10
EDGE OF TOMORROW 3D: 12:35, 6:00
FAULT IN OUR STARS: 11:55, 2:55, 5:50, 8:50
GODZILLA 2D: 12:40
GODZILLA 3D: 6:25
MALEFICENT 2D: 12:10, 1:10, 2:45, 5:15, 6:35, 7:45
MALEFICENT 3D: 3:25, 8:45
MILLION WAYS TO DIE IN THE WEST: 1:15, 4:00, 6:50, 9:35
REDWOOD HIGHWAY: 11:50, 2:05, 4:20, 6:40, 9:00
X-MEN: DAYS OF FUTURE PAST 2D: 12:00, 3:05, 6:10
X-MEN: DAYS OF FUTURE PAST 3D: 9:15
Minor Theatre
BELLE: 3:20, 5:50, 8:20
CHEF: 3:40, 6:25, 9:10
X-MEN: DAYS OF FUTURE PAST 2D: 3:10, 6:05, 9:00