(VIDEO) Local Band Mad River Rose Debuts Music Video Celebrating Blue Lake Life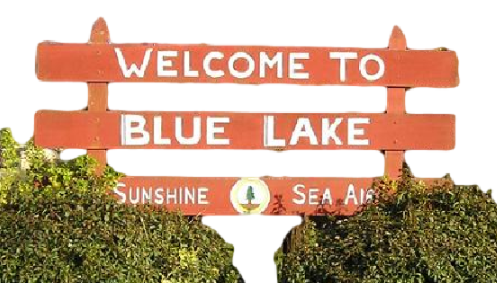 OK, we at LoCO are aware that we went on and on about the fairy tale kingdom that is Blue Lake during Folklife Festival week. Sunny, artistic, intimate … one of Humboldt's gems. We are waiting to be offered a room.
Today, a similar visual and aural argument is put forth by the ladies of local band Mad River Rose in the video for their song "This is Life," which was uploaded to YouTube this morning. The Chuck Johnson-produced clip was financed by one of ten art-based grants offered by Dell'Arte to community members through the Blue Lake Rising Grant Program and shot during the town-wide Center of the Universe Party back in June.
Soak up some Blue Lake below and/or scroll your Tuesday Lowdown listings farther down the page.
--Andrew Goff
Events
Movie Showtimes
Broadway Cinema
22 JUMP STREET: 6:20, 9:15
AMERICA: 12:50, 3:30, 6:10, 8:50
AND SO IT GOES: 12:55, 3:25, 5:55, 8:25
DAWN OF THE PLANET OF THE APES 2D: 12:00, 6:00, 9:00
DAWN OF THE PLANET OF THE APES 3D: 3:00
EARTH TO ECHO: 11:55, 5:50
HERCULES 2D: 4:00, 9:10
HERCULES 3D: 1:25, 6:35
HOW TO TRAIN YOUR DRAGON 2 2D: 1:10, 3:50
LUCY: 12:10, 2:30, 4:50, 7:15, 9:40
MALEFICENT 2D: 12:05, 2:35, 5:05, 7:30
PLANES: FIRE AND RESCUE 2D: 11:50, 2:00, 4:15, 6:30, 8:45
PURGE: ANARCHY: 1:35, 4:10, 6:50, 9:30
SEX TAPE: 2:05, 4:30, 7:00, 9:25
TAMMY: 1:20, 3:45, 6:15, 8:40
TRANSFORMERS: AGE OF EXTINCTION 2D: 8:05
TRANSFORMERS: AGE OF EXTINCTION 3D: 2:15
Mill Creek Cinema
AND SO IT GOES: 12:55, 3:25, 5:50, 8:20
DAWN OF THE PLANET OF THE APES 2D: 12:00, 3:00, 6:00, 9:00
HERCULES 2D: 1:05, 3:40, 6:15
HERCULES 3D: 8:50
LUCY: 11:55, 1:55, 4:20, 6:45, 9:10
PLANES: FIRE AND RESCUE 2D: 11:50, 2:00, 4:15, 6:30, 8:40
PURGE: ANARCHY: 1:30, 4:05, 6:40, 9:20
SEX TAPE: 2:10, 4:35, 7:05, 9:30
TAMMY: 1:10, 3:30, 6:05, 8:30
Minor Theatre
BEGIN AGAIN: 4:20, 6:50, 9:20
CHEF: 3:50, 6:30, 9:10
DAWN OF THE PLANET OF THE APES 2D: 3:15, 6:05, 9:00