Monday's Lowdown: The Siren's Song Tavern, The Works and The Sanctuary Fear Not This Monday
Actually, on second thought, this is a pretty rich Humboldt summertime Monday night.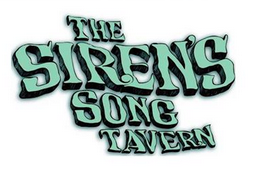 There's a robust indie rock hat trick populating Eureka's Siren's Song Tavern. Check out a clip above from headliner Ruby Pins, the side project of one-time Grass Window drummer/singer Lillian Maring. Silver Shadows and local faves The Monster Women fill out the free night of music.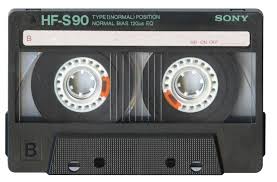 A block or so away at The Works, Eureka-based band Elegant Humanoid are reportedly releasing a cassette tape (we will believe this when we see it) and sharing a bill with no less than four other bands. That's many bands!
And finally, if you find yourself up in Arcata, maybe saunter on over to upstart venue The Sanctuary for an intimate evening with American roots music ensemble Chatham County Line. Check out their song "Crop Comes In" below.
Or stay in. 'Cuz it's Monday, you animal.
--Andrew Goff
Events
Chatham County Line
The Sanctuary / 7 p.m. / $12 / $10 adv.
"Entering their second decade as an ensemble, Chatham County Line bring a deep reverence for traditional American roots music and timeless bluegrass instrumentation to insightful, poetic original songs that are powerfully contemporary yet rich with the complex resonance of their southern heritage."
View Comments
Movie Showtimes
Broadway Cinema
22 JUMP STREET: 6:20, 9:15
AMERICA: 12:50, 3:30, 6:10, 8:50
AND SO IT GOES: 12:55, 3:25, 5:55, 8:25
DAWN OF THE PLANET OF THE APES 2D: 12:00, 6:00, 9:00
DAWN OF THE PLANET OF THE APES 3D: 3:00
EARTH TO ECHO: 11:55, 5:50
HERCULES 2D: 4:00, 9:10
HERCULES 3D: 1:25, 6:35
HOW TO TRAIN YOUR DRAGON 2 2D: 1:10, 3:50
LUCY: 12:10, 2:30, 4:50, 7:15, 9:40
MALEFICENT 2D: 12:05, 2:35, 5:05, 7:30
PLANES: FIRE AND RESCUE 2D: 11:50, 2:00, 4:15, 6:30, 8:45
PURGE: ANARCHY: 1:35, 4:10, 6:50, 9:30
SEX TAPE: 2:05, 4:30, 7:00, 9:25
TAMMY: 1:20, 3:45, 6:15, 8:40
TRANSFORMERS: AGE OF EXTINCTION 2D: 8:05
TRANSFORMERS: AGE OF EXTINCTION 3D: 2:15
Mill Creek Cinema
AND SO IT GOES: 12:55, 3:25, 5:50, 8:20
DAWN OF THE PLANET OF THE APES 2D: 12:00, 3:00, 6:00, 9:00
HERCULES 2D: 1:05, 3:40, 6:15
HERCULES 3D: 8:50
LUCY: 11:55, 1:55, 4:20, 6:45, 9:10
PLANES: FIRE AND RESCUE 2D: 11:50, 2:00, 4:15, 6:30, 8:40
PURGE: ANARCHY: 1:30, 4:05, 6:40, 9:20
SEX TAPE: 2:10, 4:35, 7:05, 9:30
TAMMY: 1:10, 3:30, 6:05, 8:30
Minor Theatre
BEGIN AGAIN: 4:20, 6:50, 9:20
CHEF: 3:50, 6:30, 9:10
DAWN OF THE PLANET OF THE APES 2D: 3:15, 6:05, 9:00