(VIDEO) Does Anyone in Humboldt Want to Start a Metal Band With Dylan?
To kick off today's Lowdown, we wanna know if anyone in Humboldt wants to start a metal band with Dylan? He just posted the above video to YouTube with the following description:
"Im looking for some decent metal artist. im in Humboldt county cali. Staying frosty and half baked. Hit me up if you're in Humboldt c.a. (530)7392751"
So let him know, OK?
# # #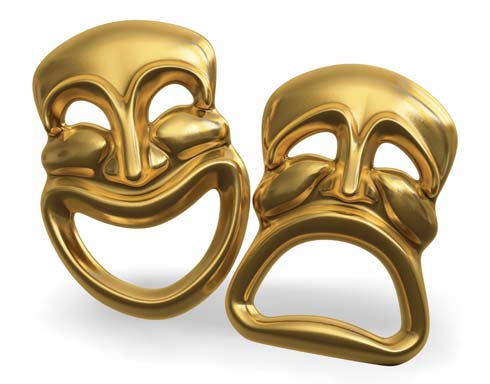 OK, moving on. With regards to Humboldt's out-and-about options, we'll note that this weekend provides strong evidence of just how much Humboldt overachieves theatrically as there are no less than four productions currently available for your eyeball pleasure. Roll call!:
--Andrew Goff
Events
Movie Showtimes
Broadway Cinema
22 JUMP STREET: 1:05, 3:45, 9:20
AMERICA: 12:50, 3:30, 6:10, 8:50
DAWN OF THE PLANET OF THE APES 2D: 11:55, 1:50, 3:00, 6:00, 9:00
DAWN OF THE PLANET OF THE APES 3D: 4:55, 8:00
EARTH TO ECHO: 12:20, 2:40, 5:10
FAULT IN OUR STARS: 7:40
HERCULES 2D: 7:00
HOW TO TRAIN YOUR DRAGON 2 2D: 12:15, 2:45, 5:20, 7:55
LUCY: 8:30
MALEFICENT 2D: 12:05, 2:30, 5:00
PLANES: FIRE AND RESCUE 2D: 2:00, 4:15, 6:30
PLANES: FIRE AND RESCUE 3D: 11:50, 8:40
PURGE: ANARCHY: 1:20, 4:00, 6:50, 9:30
SEX TAPE: 1:40, 4:10, 6:40, 9:10
TAMMY: 12:00, 2:25, 4:50, 7:15, 9:40
TRANSFORMERS: AGE OF EXTINCTION 2D: 1:00, 8:10
TRANSFORMERS: AGE OF EXTINCTION 3D: 4:35
Mill Creek Cinema
22 JUMP STREET: 6:10
DAWN OF THE PLANET OF THE APES 2D: 12:00, 3:00, 6:00, 9:00
DAWN OF THE PLANET OF THE APES 3D: 1:50, 4:55, 8:00
EARTH TO ECHO: 12:50, 3:10, 5:30
HERCULES 3D: 7:00
HOW TO TRAIN YOUR DRAGON 2 2D: 1:10, 3:40
LUCY: 8:30
PLANES: FIRE AND RESCUE 2D: 11:50, 2:00, 4:15, 6:30, 8:40
PURGE: ANARCHY: 1:30, 4:05, 6:45, 9:20
SEX TAPE: 1:25, 4:00, 6:35, 9:10
TAMMY: 2:00, 4:30, 9:30
TRANSFORMERS: AGE OF EXTINCTION 2D: 7:50
Minor Theatre
BEGIN AGAIN: 4:20, 6:50, 9:20
CHEF: 3:50, 6:30, 9:10
DAWN OF THE PLANET OF THE APES 2D: 3:00, 6:00, 9:00