So You Think You Can Roller Derby?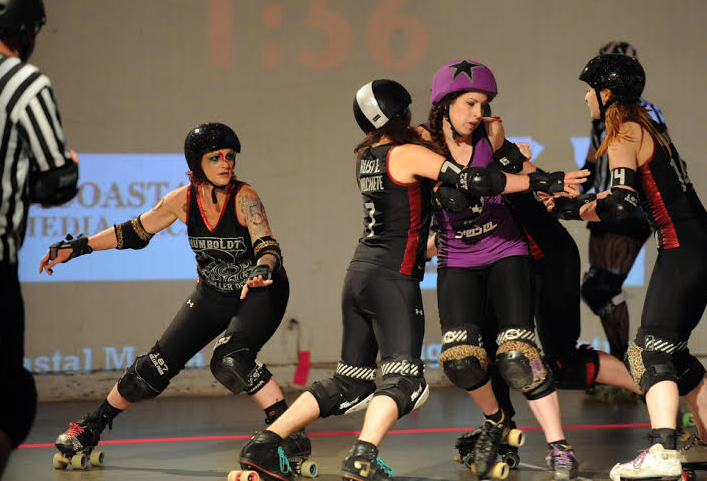 Strength. Sweat. Scars. Sisterhood. There are plenty of other words — some that that don't start with "S" — you could employ as motivators to get your butt into roller derby but, as with most things in life, you gotta show up to find out.
Oh, right. The point is this: Humboldt Roller Derby is looking ahead to their 2015 season and thinking ,"We need more skaters!" Is it you? This is your chance to join a group of significantly badass people, Humboldt. Starting tonight at Redwood Acres Fairgrounds, HRD will begin their training camp which runs Tuesdays and Thursdays through Oct. 16. No experience is required and, when all is said and done, attendees will be in much better shape. Full various details can be found on the HRD site.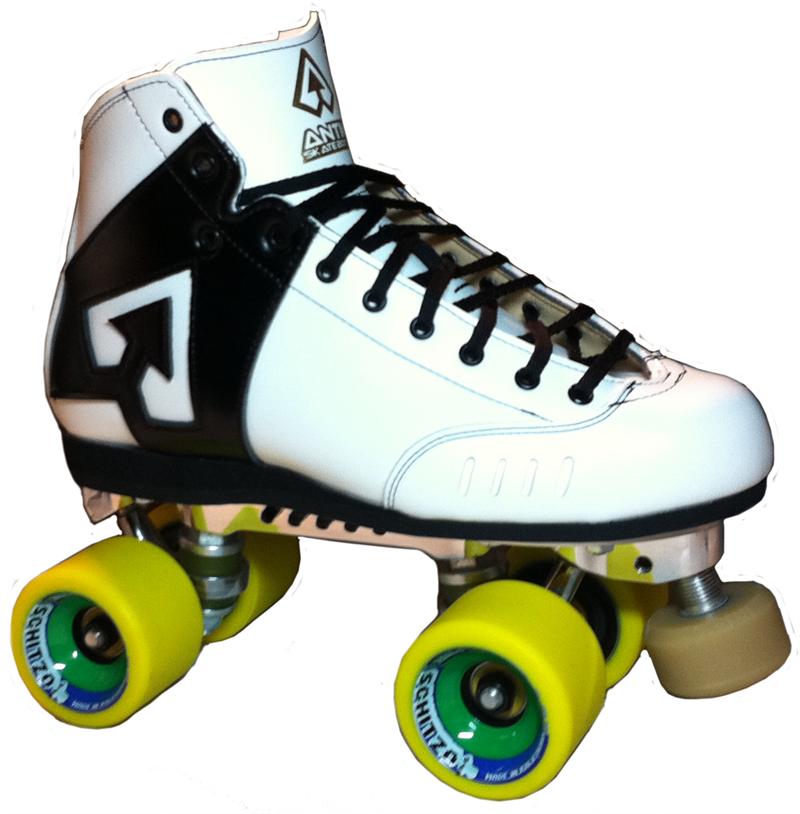 As far as the rest of Tuesday is concerned, the Humboldt Folklife Festival and Fortuna Rodeo Week roll on. Details on those and other human clusters in your Tuesday Lowdown below.
--Andrew Goff
Events
Movie Showtimes
Broadway Cinema
22 JUMP STREET: 1:05, 3:45, 6:30, 9:20
DAWN OF THE PLANET OF THE APES 2D: 11:45, 2:10, 5:15, 5:55, 8:20
DAWN OF THE PLANET OF THE APES 3D: 2:50, 9:00
DELIVER US FROM EVIL: 1:00, 3:50, 6:40, 9:30
EARTH TO ECHO: 12:55, 3:20, 5:45, 8:10
EDGE OF TOMORROW 2D: 12:05, 2:55, 5:40, 8:30
FAULT IN OUR STARS: 3:05, 9:10
HOW TO TRAIN YOUR DRAGON 2 2D: 12:15, 1:10, 2:45, 3:40, 5:20, 7:55
JERSEY BOYS: 12:00, 6:00
MALEFICENT 2D: 12:00, 2:30, 5:00, 7:30
TAMMY: 12:10, 3:35, 6:15, 6:20, 8:45, 9:45
TRANSFORMERS: AGE OF EXTINCTION 2D: 11:55, 2:40, 6:05
TRANSFORMERS: AGE OF EXTINCTION 3D: 8:50
Mill Creek Cinema
22 JUMP STREET: 1:20, 4:05, 6:50, 9:30
DAWN OF THE PLANET OF THE APES 2D: 12:00, 3:00, 6:00, 9:00
DAWN OF THE PLANET OF THE APES 3D: 5:20, 8:20
DELIVER US FROM EVIL: 12:40, 3:30, 6:20, 9:10
EARTH TO ECHO: 12:50, 3:10, 5:35, 8:00
HOW TO TRAIN YOUR DRAGON 2 2D: 11:55, 2:40, 5:10, 7:40
MALEFICENT 2D: 12:20, 2:50
TAMMY: 12:10, 3:20, 6:10, 9:20
TRANSFORMERS: AGE OF EXTINCTION 2D: 11:45, 5:45, 8:35
TRANSFORMERS: AGE OF EXTINCTION 3D: 2:35
Minor Theatre
CHEF: 3:50, 6:30, 9:10
DAWN OF THE PLANET OF THE APES 2D: 3:00, 6:00, 9:00
OBVIOUS CHILD: 3:40, 9:20
TRANSFORMERS: AGE OF EXTINCTION 2D: 5:50