Humboldt, 'Do You Yearn to Reboot the Planet?' While Better Understanding the 'Flying Rainbow Lasagne'?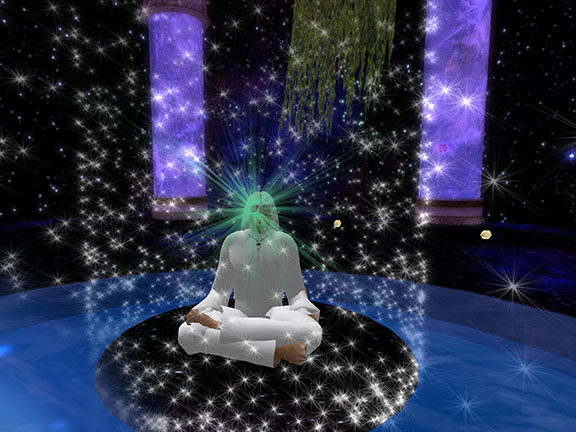 For those that refuse to dwell within their walls this evening, Humboldt's Wednesday offers two of the Lowdown's favorite things:
Double wonderful, for sure. But! A user submitted Lowdown listing also jumped out at us. LoCO plea: Will someone please go to the Lessons for Full Spectrum Humans class and report back? Or maybe we should go. Here's some questions from the description provided. Let's ponder them together:
Bored with society's pre-programmed reality of cellular aging and death?
Yes.
Would you rather learn to cultivate your telepathy than find a better cell phone?
Totally.
Do you yearn to reboot the planet?
We do! Damn, it seems we need to sit under the tutelage of "galactic walk-in and visionary artist" Aurora so we may better grasp "chakras, the shape of time, utilizing one's Third Eye, envisioning the Merkaba, and the significance of The Flying Rainbow Lasagne." Do note, tonight's class in Eureka is the first of a 20 part course. Don't miss it or you'll fall behind. Other less cosmic human gatherings in Wednesday's Lowdown listings below.
--Andrew Goff
The Lowdown Fun Committee
Mike Mandates
Events
Movie Showtimes
Broadway Cinema
22 JUMP STREET: 1:05, 3:45, 6:30, 9:20
DELIVER US FROM EVIL: 1:00, 3:50, 6:40, 9:30
EARTH TO ECHO: 12:55, 3:20, 5:45, 8:10
EDGE OF TOMORROW 2D: 12:10, 2:55, 5:40, 8:30
FAULT IN OUR STARS: 12:30, 3:25, 6:20, 9:15
HOW TO TRAIN YOUR DRAGON 2 2D: 12:15, 1:10, 2:45, 3:40, 5:20
HOW TO TRAIN YOUR DRAGON 2 3D: 7:55
JERSEY BOYS: 11:55, 3:00, 6:05, 9:10
MALEFICENT 2D: 12:00, 2:30, 5:00, 7:30
TAMMY: 11:50, 2:20, 4:45, 6:15, 7:15, 8:45, 9:45
TRANSFORMERS: AGE OF EXTINCTION 2D: 1:30, 4:05, 5:10, 8:50
TRANSFORMERS: AGE OF EXTINCTION 3D: 12:25, 7:45
Mill Creek Cinema
22 JUMP STREET: 1:20, 4:05, 6:50, 9:30
DELIVER US FROM EVIL: 12:50, 3:40, 6:30, 9:20
EARTH TO ECHO: 12:40, 3:10, 5:35, 8:00
HOW TO TRAIN YOUR DRAGON 2 2D: 12:45, 3:20, 5:55
HOW TO TRAIN YOUR DRAGON 2 3D: 8:25
MALEFICENT 2D: 12:20, 2:50, 5:20, 7:50
TAMMY: 1:40, 4:10, 6:40, 9:10
TRANSFORMERS: AGE OF EXTINCTION 2D: 1:30, 5:10, 7:30, 8:50
TRANSFORMERS: AGE OF EXTINCTION 3D: 12:10, 3:50
Minor Theatre
CHEF: 3:50, 6:30, 9:10
OBVIOUS CHILD: 4:55, 7:10, 9:20
TRANSFORMERS: AGE OF EXTINCTION 2D: 4:25, 8:00